Annual Meeting of Midsomer Norton Town Council : Mayor elected for a third term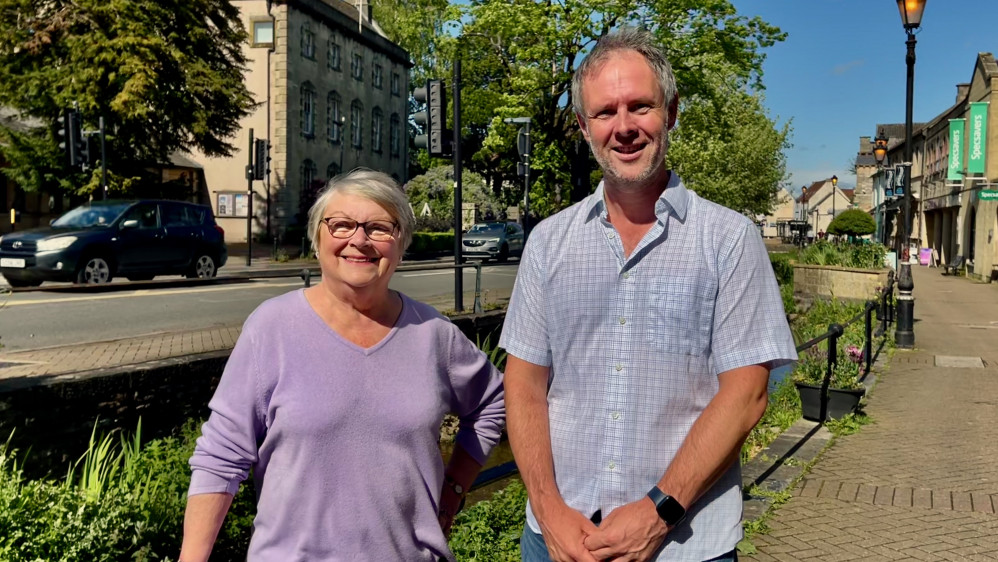 Mayor Lynda Robertson and Deputy Gordon Mackay
At the Annual Meeting of Midsomer Norton Town Council, following a council vote with two nominated councillors (Cllr Mackay and Cllr Robertson), the current Mayor Lynda Robertson was re-elected for the third year.
Cllr Gordon Mackay was then duly elected as the new Deputy Mayor following in the footsteps of Cllr Mike Moxham who has served as deputy mayor for the past year.
In a busy session, the meeting was extended twice as councillors worked through the many items on the agenda which included nominations for the upcoming Civic Awards (to take place at St. John's Church on the 19th June), new locations for the town's speed camera and a sponsorship donation for the Community Trust.
Residents are advised that the Town Council has decided to return to a schedule of monthly meetings by incorporating Finance and Operations into the Full Council. Minutes of the meeting will soon be available from the Council's new website which was launched in March.
The website now provides a wealth of information on the council business including a calendar of events and the latest news of the council projects. Developed in-house by Cllr Mackay and the officers, the site revamp is part of Midsomer Norton Council's upcoming communication strategy. To encourage visitors, a free-to-enter raffle for residents is running on the website with a £100 Amazon voucher as first prize and five pairs of community cinema tickets for runners up.
Visit https://www.midsomernortontowncouncil.co.uk for details.