Bee awards due this coming weekend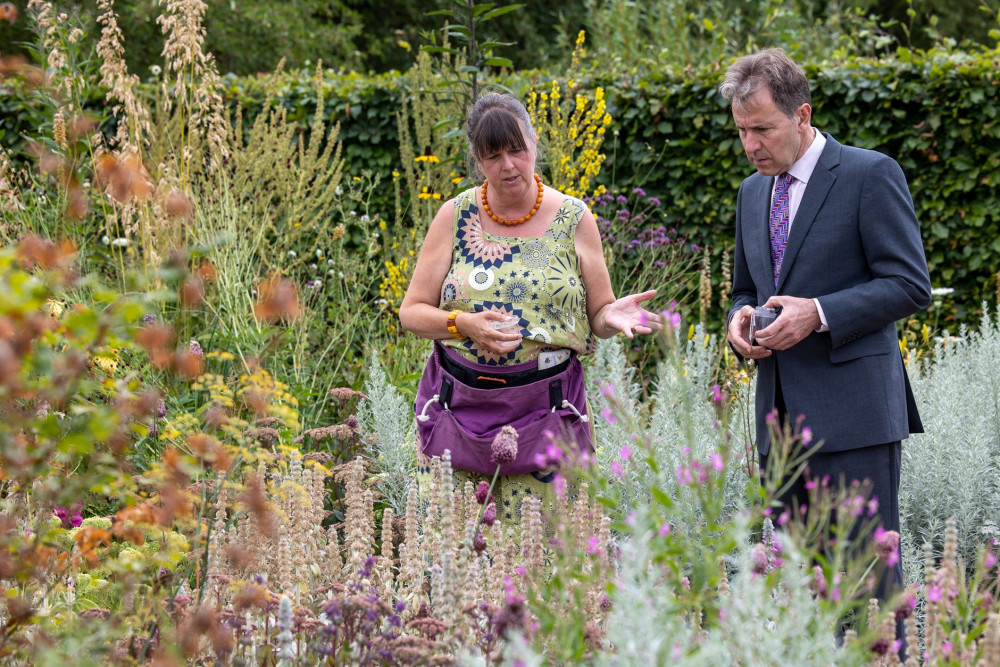 The Metro Mayor on a bee safari earlier this year at Yeo Valley
The winners of an awards scheme to showcase West of England groups taking super-positive steps to support bees and other pollinator superheroes will be announced by Metro Mayor Dan Norris later this week.
The Metro Mayor will bring together local residents, companies and community groups to award the region's first-ever Bee Bold Awards to celebrate the West's very best "bee buddies"
From schools to shops, from factories to local community groups, over 40 pollinator-loving organisations across the length of the region applied to take part in the awards this year.
There are five awards up for grabs in two award categories.
Space for nature - recognising organisations that have created gardens and other pollinator-friendly spaces within their workplaces.
People for nature - recognising organisations that engage their employees, customers, partners and local communities to create spaces for nature.
The Mayor and award winners will then take part in a mass planting event at Siston Common with the help of locals. Together, over 200 volunteers will plant 10,000 wildflower plants to create a brand spanking new wildflower meadow on Siston Common. This is part of the Common Connections project, funded by nearly £1m of investment from the West of England Combined Authority.
The awards scheme is part of a wider package of measures from Metro Mayor Dan Norris to make the West of England the bee and pollinator capital of the UK. He said: "Bees and pollinators are not just nice to have - they are absolutely essential to ensuring we can have the fresh fruit and veg we eat year-round and keeping our precious countryside and forests maintained and cared for. That's why they're a priority for the West of England Combined Authority I lead. I'm absolutely thrilled to celebrate the winners of this region's first Bee Bold Awards and to meet some of the amazing pollinator-pal groups going above and beyond to support our precious pollinators, and give them the recognition they absolutely deserve. I hope these award winners inspire others to take action too, whether that be letting their gardens grow wild for longer periods in the year or throwing away those bee-harming pesticides. This is a really important step as we get down to the bees-niss of making the West of England the best place in the whole country for our region's pollinator superheroes".
The West of England Combined Authority wants to work with partners to support a wide variety of pollinators, acting as an example to other regions from across the country to take similar actions and address the loss of biodiversity in our towns and cities. For more information, see the Bee Bold website.