Best time of their lives : Get ready for the local Midsomer Norton Grammar School reunion - back after a few years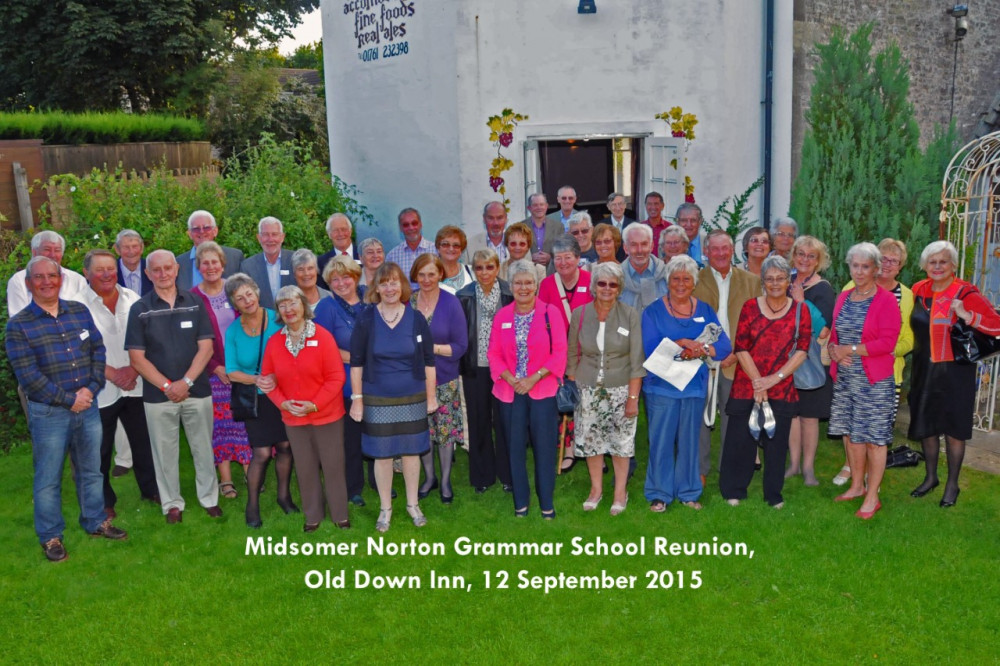 Sixty guests came along to the reunion in 2015
Everyone welcome at the forthcoming Norton Grammar School as the organiser told Nub News that two former teachers, one who is now 92, are expected to be there.
The reunion on October 15 is already proving popular, with former pupils contacting them from across the globe one former pupil who emigrated to Vancouver in 1982, and was originally from High Littleton and his wife from Paulton.
Organiser Trevor (Dury) who originally lived in Old Mills, then Midsomer Norton, before going to Manchester University to study Physics, explained the history of the event.
He told Nub News : "Three large get-togethers of old MNGS pupils were held over the years between the 1970's and '90's, predominantly to celebrate certain events, one of which was the retirement of the headmaster from the years 1954 and 1962, Edward (Ted) Wynter.
" After much discussion following the last of these three meetings, the present series of Reunions for pupils of the Grammar School was started in 2004 by three women from the Year of '55. This was held at the Old Down Inn and 79 old pupils and teachers attended, plus four partners. Reunions continued every year after that, but were cancelled in 2020 and 2021, due to the Covid pandemic. However, we're now staring to meet again, and over 30 people have so far registered to attend on 15 October, including two teachers from the '50s and '60s, one of whom is now 92 (and her husband, who taught at Somerville, also hopes to be there). "
When the school was operating as Midsomer Norton Grammar School, one pupil was Sir Kenneth Warren who passed away in June 2019. Sir Kenneth was a well-known politician and loyal ally of Margaret Thatcher and was MP for Hastings and Rye from 1970 to 1983, sporting the car number plate of his predecessor — MP 1066.
Trevor added : " I've lived in Switzerland for over 40 years, so perhaps it's nostalgia which is a strong driving force for me continuing to organise these Reunions. But not only that, every former teacher I've ever spoken to has said that their time at MNGS was either the most enjoyable of their careers, or it was very near the top. To some extent this perhaps derived from the respect and devotion of the leadership of Mr Wynter in the late '50s and early '60s, but the rest of the staff also contributed generously, and everyone who comes to a Reunion is driven by a feeling of gratitude for the balance of the education we received and the care of the teachers. "
If you want to know more the reunion, it is being held on Saturday October 15 at the Old Down Inn Elborough. You can find out details by emailing [email protected]