Campaigners fight on to save their buses including that 179 and 768 from Midsomer Norton
By John Wimperis - Local Democracy Reporter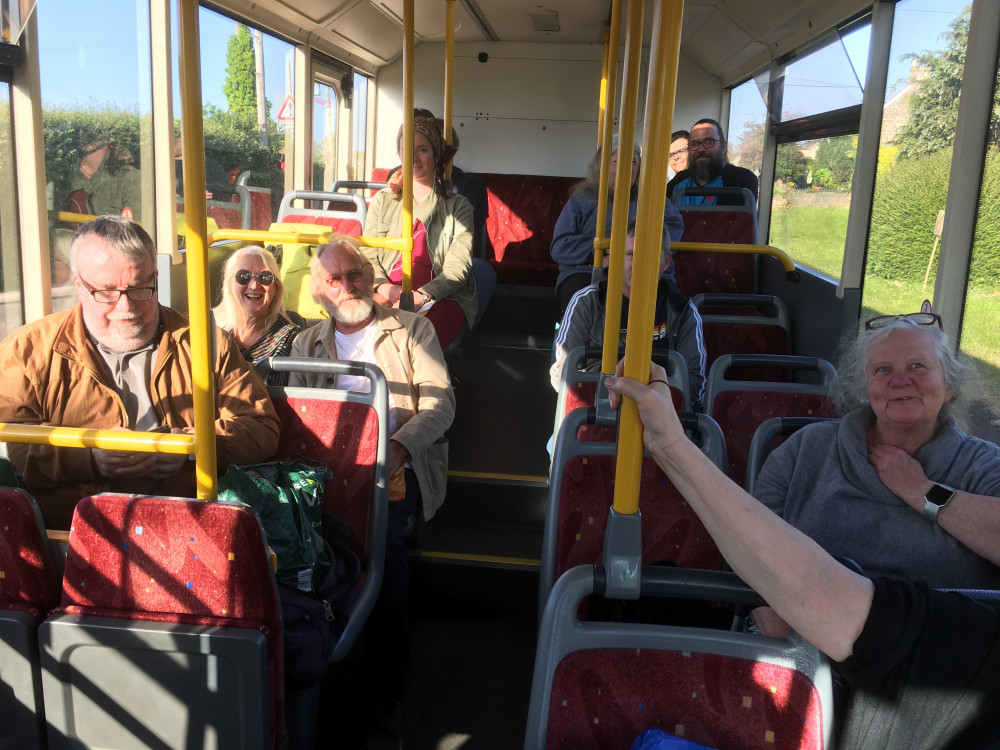 Passengers on the 179 on one of its final journeys (Image: Clive Turner)
North East Somerset locals have vowed to fight on to get their bus services back after key rural routes were axed.
Three routes — the 82 between Paulton and Radstock and the 179 and 768 between Midsomer Norton and Bath — ran for the last time over the weekend after the public funding for them was withdrawn.
As the 179 ran its last journey on Friday, campaigner and bus user Clive Turner said in the "Save the 179" Facebook group: "We may have lost this battle (for now) but not the war. We fight on. Updates on our campaign will follow soon. In the meantime keep the faith."
Meanwhile, bus driver of the 82 Tom Churchill, emailed local government leaders, telling them: "It's not too late to reinstate my service. I won't rest until my service is back on the road and I'm happy to have sensible conversations with anybody who shares my enthusiasm for that to happen."
"The vehicle is ready, I'm ready, and the passengers want it back so let's make that happen."
The 82, 179, and 768 were "supported" bus services: routes which are not commercially viable for bus companies to run, but which local government pays the bus company to run to keep communities connected.
But a funding row between different branches of local government in the Bath and Bristol area has left nobody willing to pay this public subsidy to keep the buses running.
The West of England Metro Mayor Dan Morris is the "transport authority" responsible for commissioning buses across the West of England but, with no power to raise taxes, he has relied on a transport levy paid by local councils to fund buses.
But Bath and North East Somerset Council — together with Bristol City Council and South Gloucestershire Council — refused to increase this levy in line with inflation, leading to the West of England stating that 42 supported buses across the West of England would have to be cut.
Bath and North East Somerset Council leader Kevin Guy has said that Metro Mayor Mr Norris should give the council some of the the £57.7m bus service improvement plan (BSIP) funding he was given by the government to pay for the buses, but Mr Norris has insisted he has been told this is only for "new and innovative" schemes.
But he has indicated he would look at funding supported bus services on a 50/50 basis with local councils.
At the Bath and North East Somerset Council's last meeting on May 25, 90-year old Marion Harrigton travelled from Westfield to Bath to urge councillors to save the 82.
She said: "The 82 bus service is a lifeline which has enabled us to go to the dentist, doctors, and post office, and to do our shopping."
The bus was used by about 180 people a day, according to Mr Churchill, including 20-30 schoolchildren.