First class seats on the journey to nowhere, you don't need a valid ticket for these on sale at the Midsomer Norton station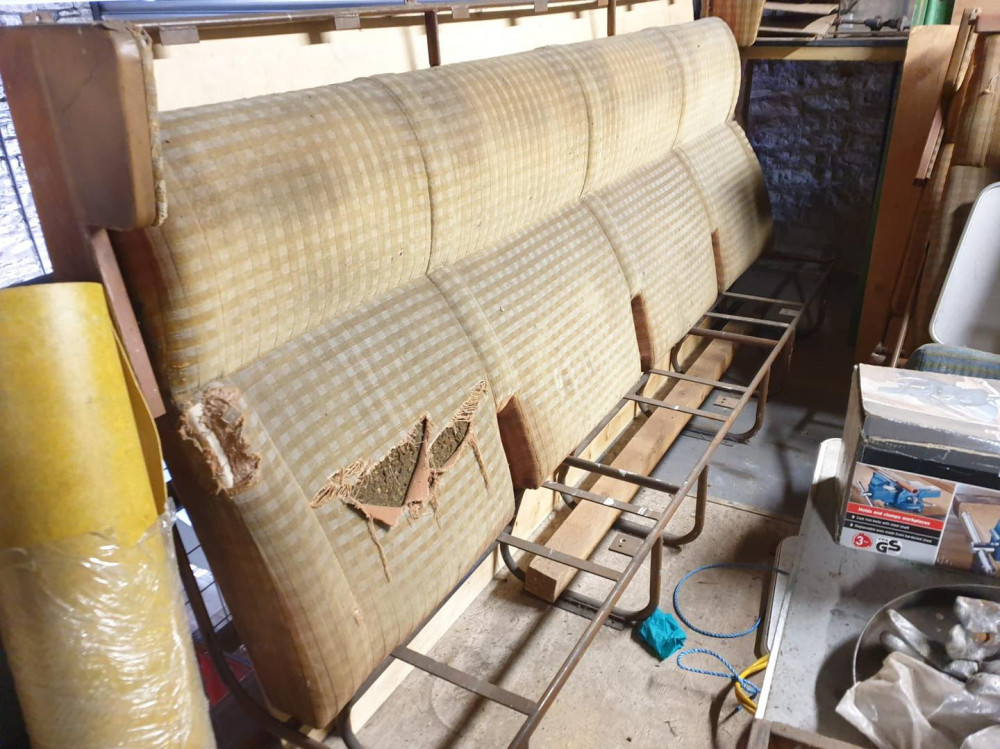 Ouch - this doesn't look a very comfortable way to travel
No need for a ticket to ride here... but a piece of railway memorabilia which is pretty unusual.
Midsomer Norton heritage station is selling off some of its unwanted, and a perhaps a few needing a bit of TLC, bench seats.
The Somerset and Dorset Railway Heritage Trust has a large number of seats for sale including :
1x 1st Class 4 seater (no bottom seat cushion) as in the photo.
1x 2 seater frame
1x 1st class 2 seat back (no base)
1x 2nd class 2 seater complete
2x 2nd class 2 seater base
3x 2nd class 3 seater base
1x 2nd class 3 seater complete
All reasonable offers will be considered. Contact them via their social page HERE