Former miner at Norton Hill colliery, Ray Ashman, leaves generous legacy to help so many community organisations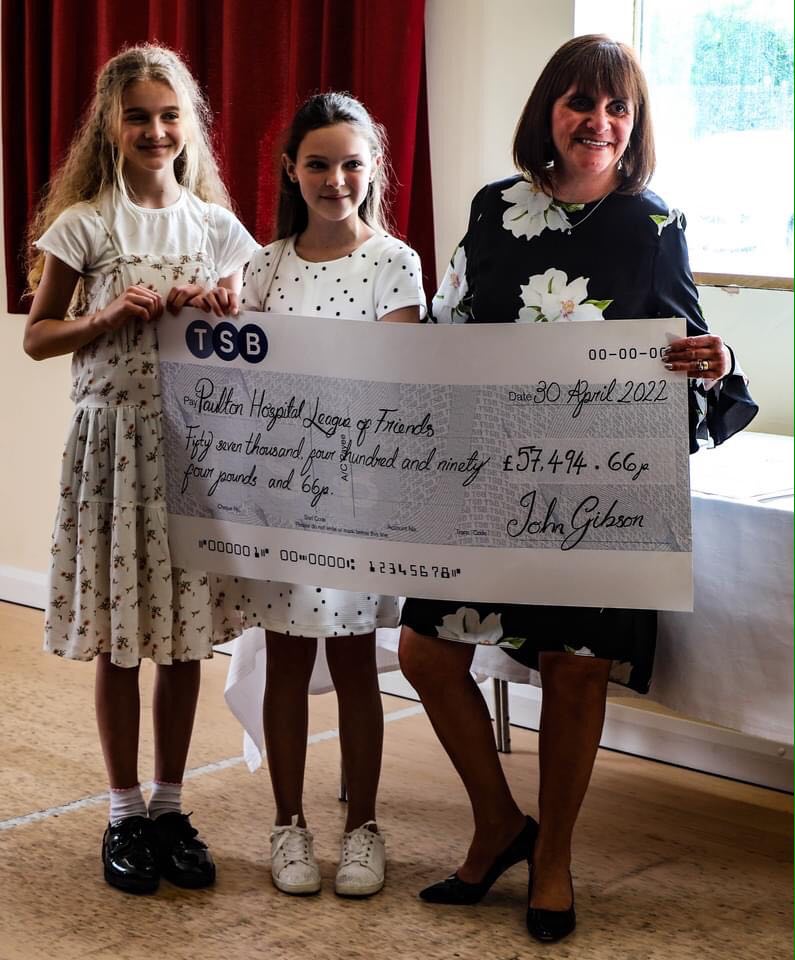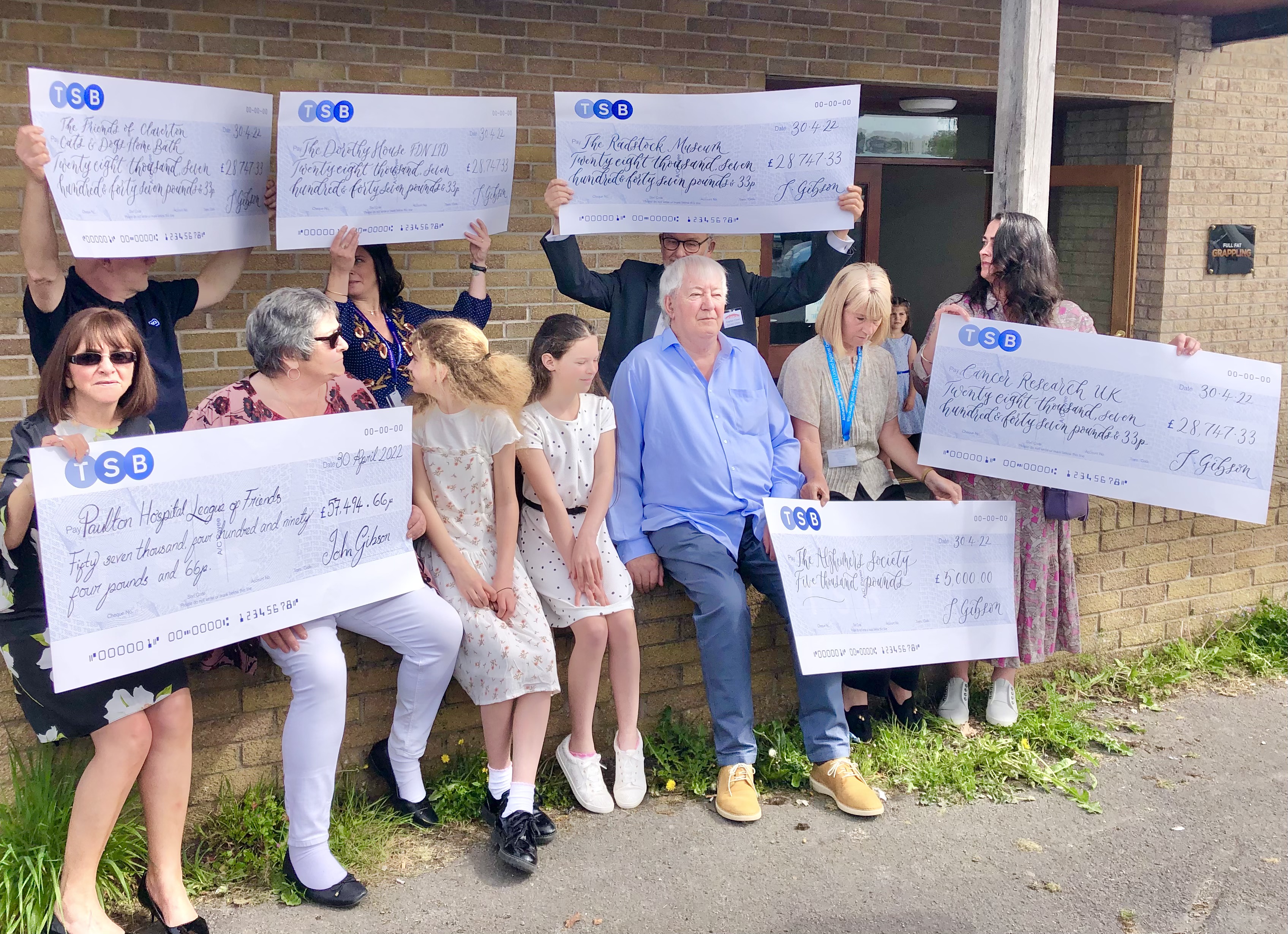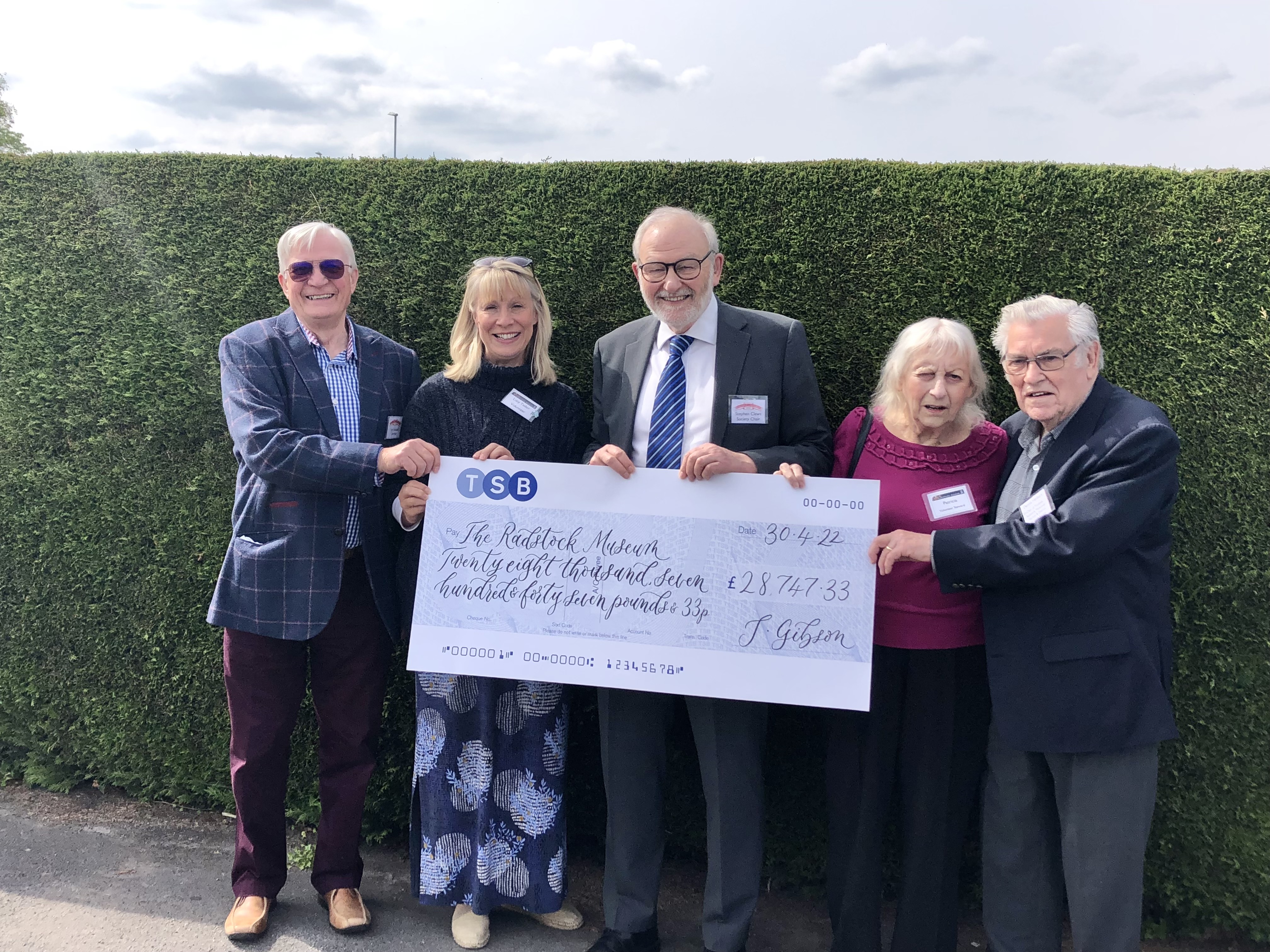 Lots of local organisations - including Paulton Hospital have expressed their gratitude with generous legacies left to them by a former miner at Norton Hill pit.
Ray Ashman, who was also one of the leading lights behind the award-winning Somerset Coalfield museum in Radstock, left thousands of pounds in bequests.
Much-loved and much missed, Ray, led a colourful life supporting many organisations in the local community, who were all remembered in his will.
Norton Hill Colliery Surveyor Ray Ashman (left) at Mendip Colliery circa 1954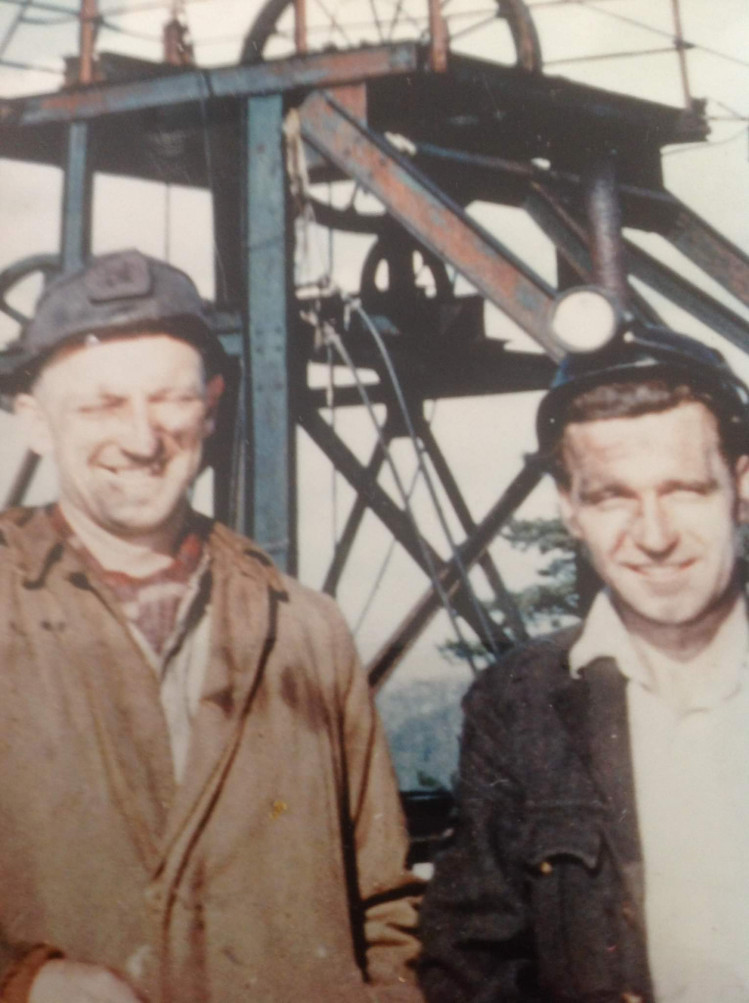 Ray's life
Ray was born on 24th May 1927 in Charlton Road, Norton Hill to parents George, a coal miner at Norton Hill Colliery, and Florence, a pupil teacher in Radstock and later a seamstress.
Ray attended Westfield Infants, St Johns in Midsomer Norton, and then Norton Hill School.
On leaving school at 16 in 1943 with very good results, Ray found it difficult to obtain a secure job, as most jobs were reserved for the men who were returning from active service in WWII, having been conscripted. Men had to be 18 to be conscripted for the war, so at 16 Ray was too young. He spent some time as a farmworker, before obtaining employment with aninsurance company in Bristol, cycling to Welton Station each morning to catch the train.
Ray learned to play the piano, clarinet, and alto-saxophone, and was playing with several local bands from the ageof 16.Many American and some Welsh troops were billeted in the area and one of the American Officers asked if the band that Ray was in would play for the G.I.s on Salisbury Plain. So, at 17, Ray and his band mates were picked up in an army lorry and taken to play for dances at camps in Wiltshire
A life in the mines - one of the last to down tools
He decided that working in insurance was not for him and gained a position at Norton Hill Colliery. In May 1945, Ray turned 18, and with WWII not over for another few months, war time conscription meant he became a 'Bevin Boy', a retained coalminer, needed to dig out the coal to power the country through the war years. Ray continued in his role as a coalminer until nationalisation in 1947.
He then attended the Coal Board College at Cross Keys, South Wales, to study surveying, before working in the local coalmines as a surveyor. The coalmine surveyorswere based at Woodborough House, Writhlington, Haydon, and at Old Pit, Norton Hill. Ray worked alongside Don Dowding, and their secretary; they were the last 3 to be made redundant, around 13 years after the last local pits closed. Their main task was to carryout searches in the Bristol Coalfield, the South Gloucester Coalfield, the Nailsea Coalfield, and the Somerset Coalfield.
Ray was involved in some key tasks locally. He spent several years surveying the Strap Pit and Mendip Shaft, and then planning the 1/200 inclinefrom Mendip up to the Garden Coarse Seam at New Rock Colliery in Chilcompton. This not only met the safety requirements but extended the life of New Rock Pit in Chilcompton, (where Michael Eavis worked) by around 14 years.
Ray - modest, friendly, talented - remembered fondly by all
Ray, and his friend John Church, were the main surveyors at Norton Hill Colliery for some years, and alongside surveying the ongoing workings, they had to correlate the underground plans with the surface maps ensuring that work ceased on workings in the White Post district where coal was being cut within 300ft of the surface. This task was made more difficult because the underground plans were drawn to a different scale from the Ordnance Survey Maps.It was also critical that the last coal faces worked from Norton Hill Pit in the Old Welton district stopped short of the Clandown Fault, to providea buffer between those faces and the old workings of the Radstock measures at Wellsway Pit, to prevent flooding from these old workings.
Ray married Dorothy in 1963 and they lived happily at Norton Hill for almost all of his life. Ray was modest, friendly, affable, sociable, well-known, and well-liked, both in Norton Hill and in the wider area through his work andinterests in his adult life.
He played Football for Norton Hill Rangers for quite a few seasons and the ground at that time was a miners' welfare field and hall. He was a competitive tennis player, playing for Prattens Club in the local league, and he also played league table tennis for Prattens right up to and beyond retirement.
Also a super band player
Throughout much of his working life, he played alto-saxophone for various dance bands, and formed a band of his own. The band was offered theresidency at The Regency in Bath for several seasons, supporting well-known dance bands such as Joe Loss. Ray also played the church organ at Westfield Church alternate weeks and piano for the rehearsals of the local amateur musical society at the scout's hall.
He became a Trustee of the Somerset Miners Welfare Trust in later years and was sought out for advice about the Somerset Coalfield by authors, providing information for several publications: for example, he is credited by David Strawbridge for his chapter on New Rock Colliery, Chilcompton, and by Robin Atthill for 'Overthrow' in the Nettlebridge Valley, He also gave information tothe South Gloucestershire Mines Research Group, on Ram Hill Engine Pit and Frog Lane Pit.
From the late 1980's, Ray was committed to establishing a coalmining museum for the Somerset Coalfield. He was able to offer technical advice to Dr Charles Chillcott. Dr Chillcott was instrumental in establishing Radstock Museum in its first and temporary home in Haydon created inside a barn in the garden of local history enthusiast Peggy Rowe before it moved to its present home in the Old Market Hall in Radstock.
Ray, along with Dennis Chedgy and others visited local villages associated with mining, gave talks, and raised money to establish a permanent museum. When the opportunity to convert the Old Market Hall in Radstock for a permanent museum became a reality, Ray offered his advice, time, and support to ensure themuseum was authentic, viable, and a lasting memory of what had had been the industry which had shaped hiscommunityfor over 200 years.
Amazing legacy and generosity
Ray passed away on 28th April 2020 and with no children to leave his estate to, he be quested incredibly generous sums of money to several charities both local and national. The friends of Paulton Hospital received £56k. The Radstock, Midsomer Norton and District Museum Society, Bath Cats and Dogs Home, Cancer Research and Dorothy House received £28k each. The Alzheimer's Society received £5k.
A Celebration of Ray's life organised by John and Lana Gibson, Ray's relatives, was held at Prattens Social Club with family, friends, and officials from all the charities Ray has donated to. The event was significantly delayed due to Covid, but finally took place on the 30thApril. All the charities who received a generous bequest from Ray, gave speeches warmly thanking him and explained how the money would significantly benefit their organisations.
The cheques were presented by Molly Gibson, Ray's great, great niece, and her friend and neighbour Keevah. When Molly used to visit Ray, he would teach her a little to play the organ and encouraged her to have piano lessons. Following in her great, great uncle's musical footsteps, Molly has been having piano lessons since age 7, and now has a keyboard and guitar which she plays at home and school.
Ray was a kind, caring, generous man and was one of the last remaining local coalminers from a bygone age he is, and will continue to be, fondly remembered.
By Lucy Tudor, Volunteer Radstock Museum from notes by John Gibson, Ray Ashman's Nephew.