Midsomer Norton sixth former selected to join the Great Britain Junior team for Wild Water Racing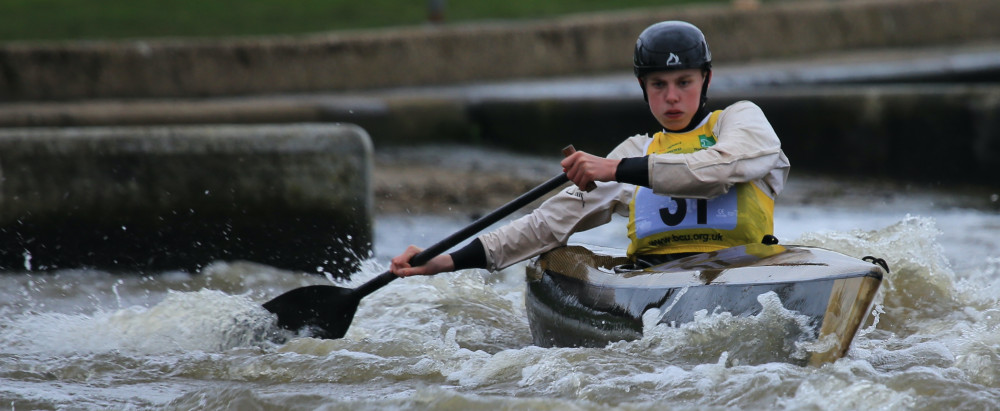 It is clearly wild, even though this Midsomer Norton pupil has hardly any experience but lots of natural talent
Frome Canoe Club member Toby Wilde, aged 16 from Peasedown St John has been selected to join the Great Britain Junior team for Wild Water Racing, a discipline of canoeing in which competitors race down river through a section of white water.
Toby, who is in the sixth form in Midsomer Norton, will compete in the under 18's single person canoe event at the Junior World Championships which are being held at the start of July on the River Elbe in the Czech Republic.
He said: "This is a really exciting challenge, I will be paddling a very fast and tippy boat down a section of white water river which I have only ever seen before on You Tube. I'm also really looking forward to the experience of visiting the Czech Republic".
Toby is coached by ex-GB team member Alex Edwards, who said: "Toby has only taken up wild water canoe in the last year or so, he has lots of skills and experience in other forms of canoeing which he has been able to transfer to this new discipline. I am genuinely impressed by his achievements this far and will be following his progress closely while he is overseas."
Toby trains with Frome Canoe Club and is also a lifeguard at Frome Sports and Fitness.
Wild Water racing is not an Olympic sport and as such almost all of the associated costs must be financed by Toby and his family.
Currently Toby is paddling a borrowed canoe but is hoping to be able to purchase his own, more competitive one ready for the world championships.
If any local business or individual would like to help Toby on his way please contact him by email: [email protected]
Check out wild water racing HERE
Contact Frome Canoe Club HERE