Midsomer Norton Town Council budget questions leave it not committing to grants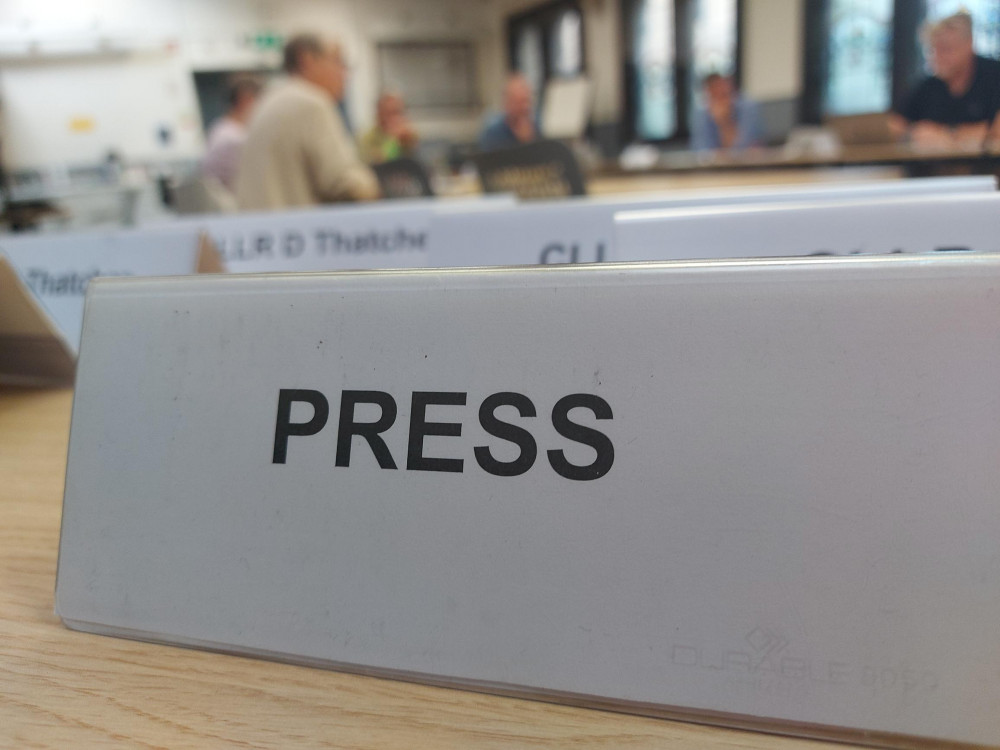 Can we offer IOUs ? Not really a joke as Midsomer Norton council grapples with the budget
The meeting of the finance arm of Midsomer Norton Town Council heard that there maybe only two thousand pounds left in the pot to offer local organisations and community projects - or may be not.
As the financial situation of the town council becomes clearer, and with the appointment of a new town clerk, councillors were told it would be prudent to not commit to big spends until the full picture of the health of the town was known. It was suggested that of £7,000 in the 'pot' for grants to local organisations, £5,000 has already been promised.
However the interim clerk told a meeting on September 18 there is half a million pounds in earmarked reserves, and " There are a number of overspends and a number of underspends. "
But that there was a big bill for insurance for the town buildings with councillors told that while it was estimated that insurance would cost £7,500 but the actual cost is an eye watering £12,500. The clerk suggested all spending decisions were taken with extreme caution until later in the year adding : " It is certainly tight and you need to be a little careful."
The debate about spending in this financial year came as the finance committee considered the latest grant applications, including a request from the local scout group for £5,000.
Mayor Cllr Gordon Mackay conceded that : " We are not one hundred per cent sure of how much we have... it might become clearer and it may depend on what the next few months bring. So we need to be careful. "
Cllr Shaun Hughes agreed saying that while Midsomer Norton Town Council would like to support all the organisations which had applied for financial help, that was just not feasible. " Much as we would like everyone, when it comes to it, especially with quite large amounts, our budget will not allow this."
The council agreed to an interim grant of £1,000 to the Breakthrough Trauma charity, which is hoping to start counselling and support sessions at Radstock's Hope House medical centre. Councillors heard that Breakthrough, which offers help to survivors of abuse and trauma, currently works from a site in Bath, is getting between six and eight referrals every month from residents in Midsomer Norton. A representative of the charity said: " People are waiting eighteen months to two years to get help and then they have to travel into the city to get it."
An application for £500 by the Silver Street Nature Reserve, who wrote that they needed the money to maintain a meadow as part of the site, were asked to approach the Town Trust which is the official owner of the land.
An appeal for financial help for the Somerset Youth Theatre was also put on hold, with Cllr Martyn Plant asked to contact the group for more details on what they want to do with the money, and how the project, based from Taunton, would help locals.