Midsomer Norton Town Hall building update - coal in the ceiling ?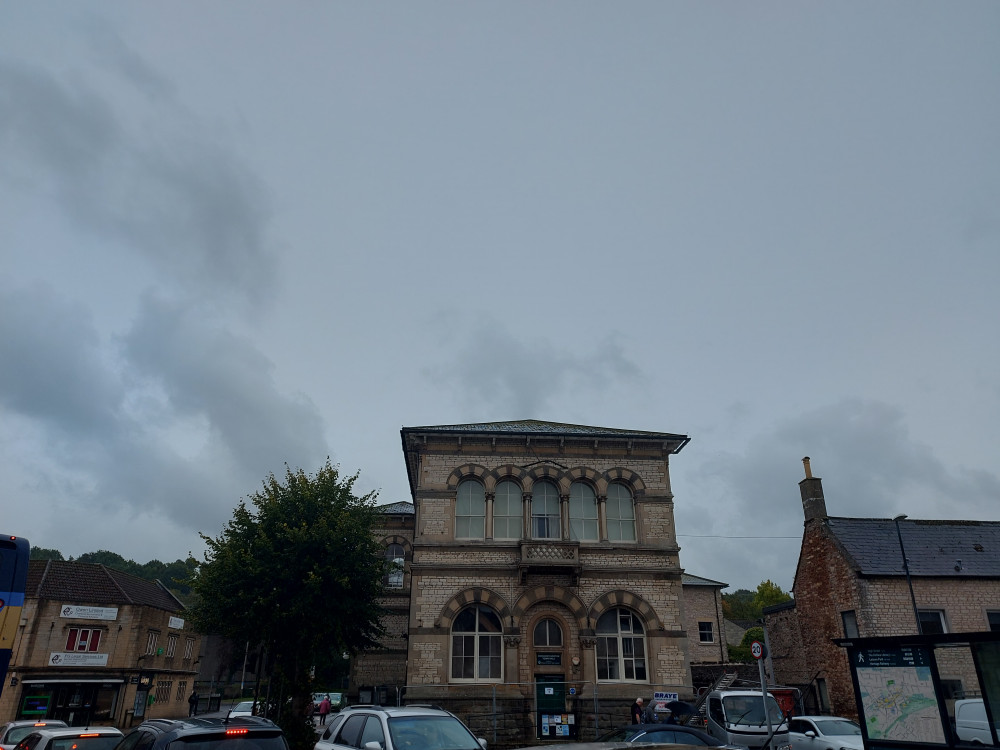 Midsomer Norton Town Hall September 30
The renovations underway at Midsomer Norton Town Hall have already uncovered some interesting structural details.
The builders have already uncovered the remains of an original parquet floor, which may be concealing original cobbles and a ceiling containing an interesting local mineral !
You can read about the update on the work at the Town Hall, which is expected to cost at least £2 million HERE
The original market hall is being revealed at its full height, as builder currently remove asbestos from the site. In the newsletter it is revealed that in " 1906 the Council converted it [the Market Hall] into offices for the Surveyor and the collector, adding the Council Chamber and County Court offices, at a cost of about £2,500."