Planning meeting for Monday in Midsomer Norton will be looking at what happens to these boarded up toilets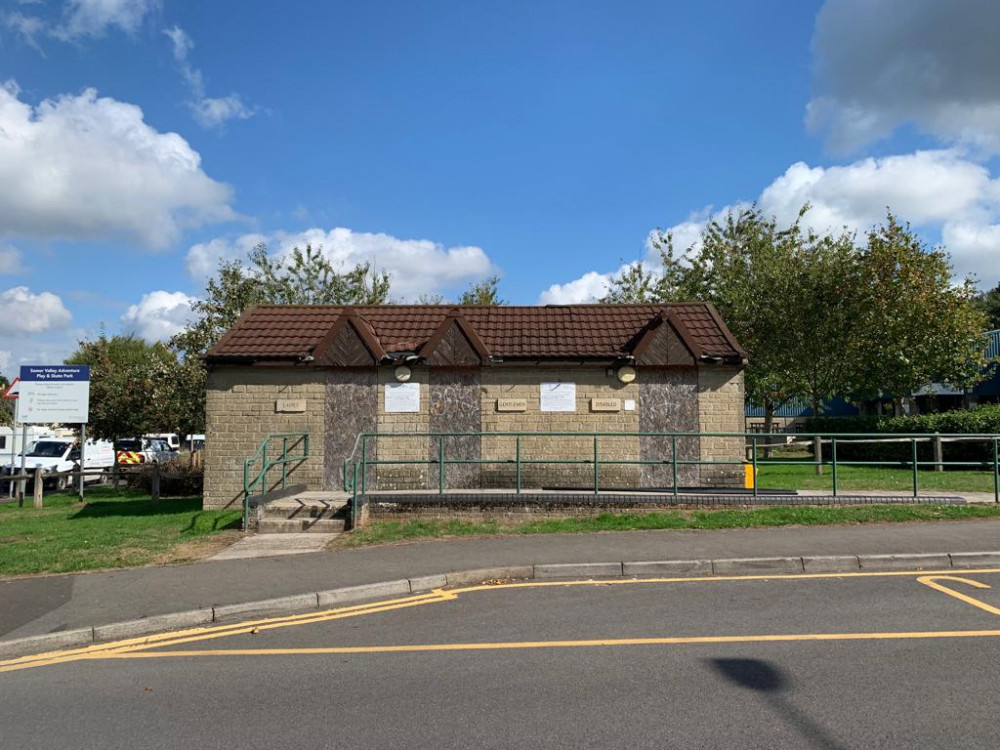 Midsomer Norton Town Council will hold its regular planning meeting on Monday (September 26), to discuss local planning applications and other news about the town.
Within the pre published agenda, plans, Nub News has not heard before that could see these toilets in Midsomer Norton, alongside the leisure centre, be turned into a drive thru coffee stall.
The details are within a discussion about the impact that the opening of a new, possibly 24 hour gym, in the old Argos building as a change of use.
Described as "a blow to Dragonfly Leisure" because it will mostly duplicates gym facilities already available in the town and potentially hit the bottom line of the existing leisure centre.
In a report to councillors, there is a prediction of a 30-40% reduction in membership as a result of the Gym Group opening in the old Argos store - equating to a drop of between £180,000 - £240,000 drop in income.
Within the details on the planning agenda it is estimated that Dragonfly Leisure could made an annual loss of around £115,000.
Adding : " We hope to mitigate this by creating other revenue streams including the creation of a new drive-thru catering outlet, which will also serve the external areas (play park, crazy golf, community open space & skate park) and a crazy golf attraction. "
Those plans are then revealed as already being underway with a pre-planning application for a coffee drive-thru on the footprint of the old public convenience - made in July 2022.
The team at the leisure centre say that BANES planning is supporting, in principle, the application, but they have requested confirmation that Midsomer Norton Town Council agreed the closure. The notes add: " Furthermore, the revenue generated from this will be used to maintain and develop the external areas, including the play park and skate park, as well as help mitigate the impact on revenue following the opening of a budget gym chain on the High Street."
Also on the planning agenda for Monday , a discussion about a possible Principal area boundary reviews (PABR's) which is in response to plans to build housing right on the edge of the town, but without the council getting any revenue in terms of council tax from the developments. If it was implemented, a slice of Mendip could be incorporated into B&NES,
Moving parts of councils around is not unprecedented, the papers reveal that PABR's have recently been completed in • St Albans & Welwyn Hatfield • East Hertfordshire & Stevenage • Northumberland & Gateshead
The planning meeting, was rescheduled from the 12th September is open to the public at 7pm on Monday September 26 at The Hollies council offices in Midsomer Norton. Details on the Town Council web site.