Round of applause for Midsomer Norton councillor recognised for his tireless work for the community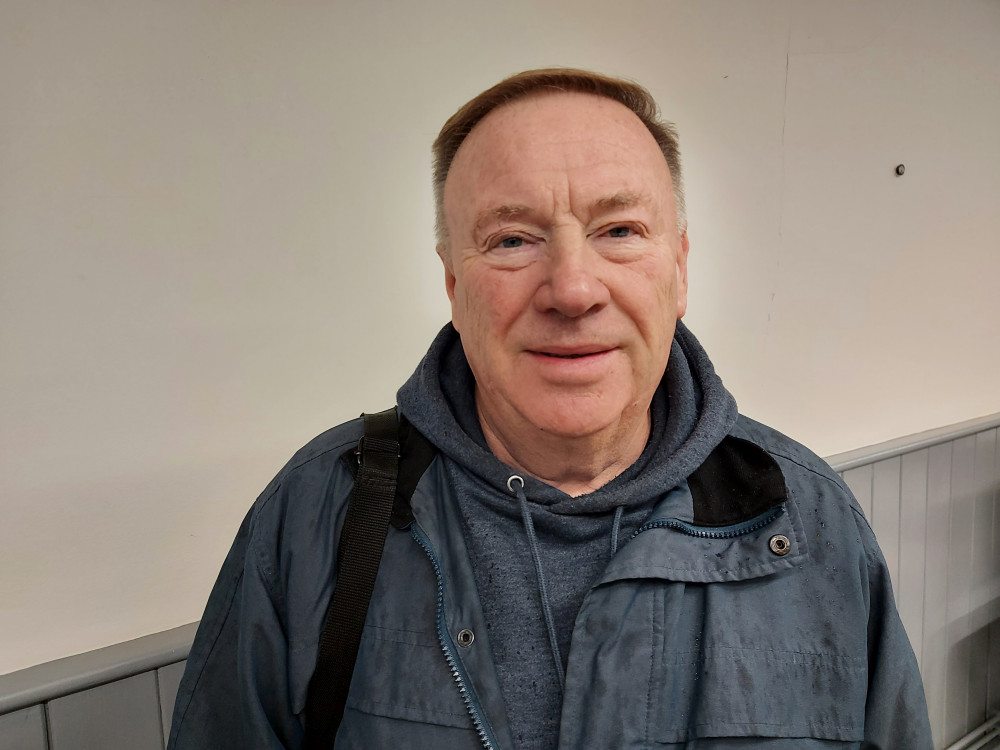 The friendly unassuming councillor Steve Plumley
There was a spontaneous round of applause for Cllr Steve Plumley at the regular Midsomer Norton Town Council meeting after his hard work was recognised with a special accolade as Town Councillor of the Year.
Steve was awarded The Peter Duppa-Miller Award and named as Councillor of the Year at the B&NES Community Awards last week.
But ever humble, Cllr Plumley, who has been a councillor for 12 years, told the TC meeting (December 5) it was nice to be noticed, but he wasn't working alone.
The Cllr, who was also gifted three trees for his efforts, two of which are now looking for homes in Midsomer Norton told Nub News he was chuffed with the award, but he was only doing what councillors were there to do. That included by the way - and thank you - making sure Nub News wasn't freezing next to an open door at the meeting !
The citation for the award read :"Steve Plumley deserves recognition because he is one of those people who works quietly and unassumingly behind the scenes across dozens of community groups in Midsomer Norton. He shares his wealth of knowledge, links people and ideas and in short oils the wheels so that the community can achieve great things – and he's been doing it for decades in a quiet and unassuming way giving thousands of hours of his time. Steve grew up in Midsomer Norton and Radstock and so he knows everyone. He was a Councillor on the old Norton Radstock Town Council and was instrumental in building bridges when the new Midsomer Norton Town Council was created in 2011 and has served on it ever since. He also works tirelessly for local residents – one example is how he worked with B&NES to get kerbs lowered and barriers moved to improve access for the disabled. "
The Mayor of Midsomer Norton paid tribute to Cllr Plumley saying : " You can never get Steve on the phone when you ring his home because he is always out doing things for the community."