Pictured : Enjoying the scarecrow trail HE set up, the six year old from Paulton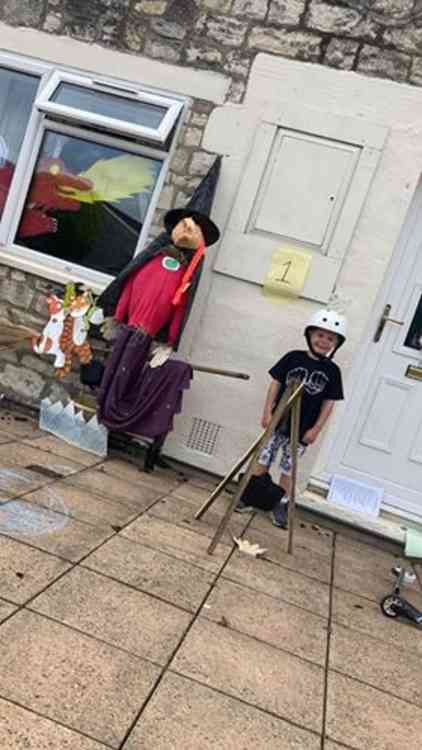 Six year old Fletcher who had the idea of a way to make money for the school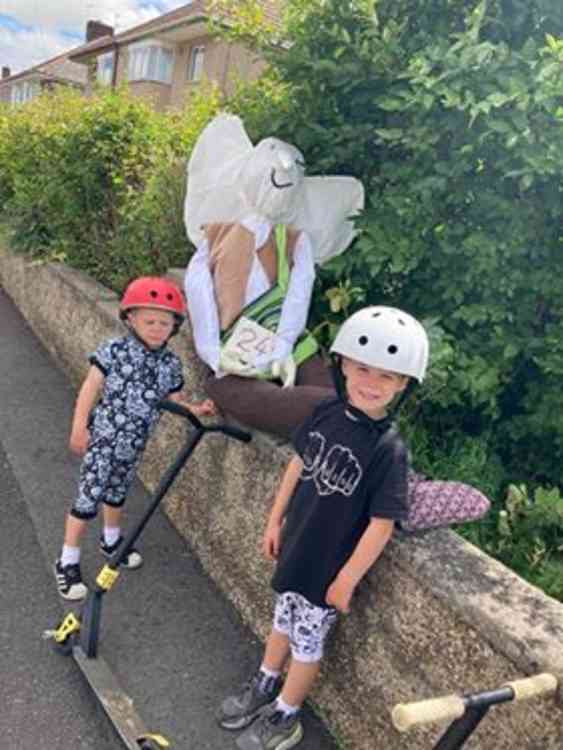 Along with brother Perry he has been busy hunting the scarecrows out
Many local families are looking forward to heading to Paulton to visit the local scarecrow trail, with over 50 crows scattered around the village.
But what Nub News learnt yesterday when we reported on the fund-raising story, did not know was that it was all the idea of a local six year old.
Fletcher Miles thought up the idea as a way of raising money to buy some outdoor supplies for his local school.
With a little help from his mum Paige, and the support of the local community, who happily got stuffing, the trail was born.
Their friend said: " They've done an amazing job and can't believe it turned into such an amazing event. Fletcher is so happy."
Congratulations Fletcher for having such a brilliant idea.
The scarecrow trail is on until Sunday. More details here: the Facebook site