Sam Chivers welcomes apprentice who is great with customers
---
---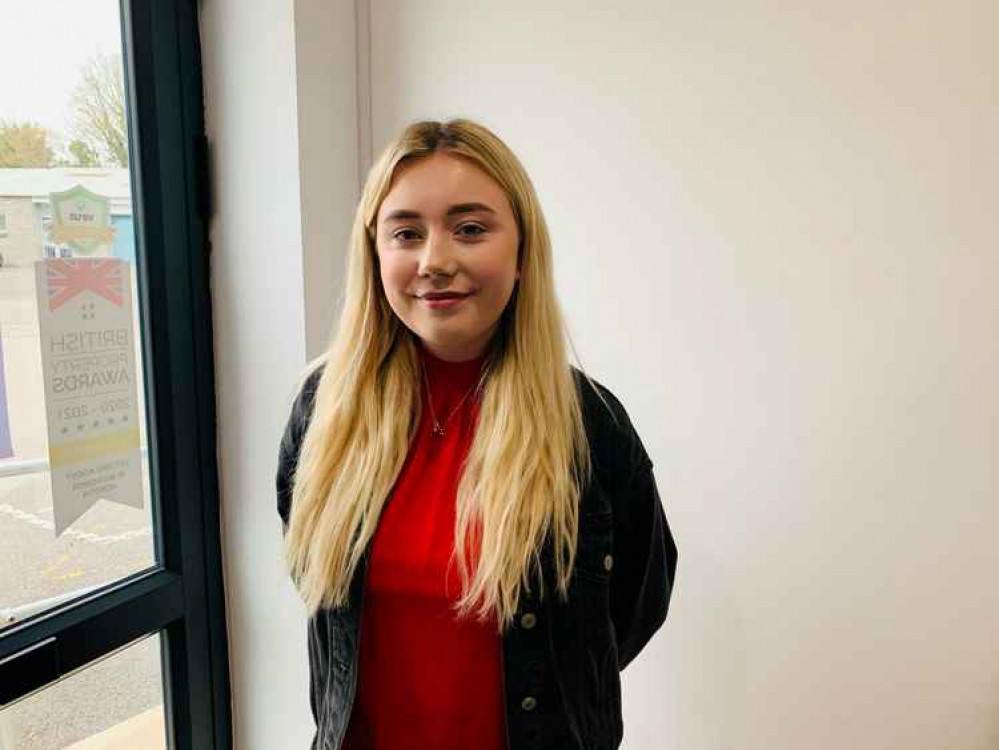 Sam Chivers have welcomed Syndey - for her natural ability with customers and her bravery
What to do when you leave school has never been more important - and increasingly the decision of what to do next is a really big deal.
So local family-run company Sam Chivers are really pleased that they were able to offer the chance of a new profession for a keen new recruit via an apprenticeship scheme.
This is the company's story:
Sydney contacted us after first lockdown restrictions were lifted in 2020.
She was on furlough and concerned about the future status of her employment. She had been interested in Estate Agency for some time and took the initiative, after clearing it with her employer at the time, to request the opportunity to do some voluntary work with us to see what the job involved before making a decision on her future career path. Sam Chivers were more than happy to be able to help a young person who was prepared to put herself out there and be brave enough to contact us and we are so glad that we did. It became clear quite quickly that Sydney was a natural with people and her happy nature and can do attitude was exactly the qualities we look for in an agent. We offered Sydney an apprenticeship, which she accepted and she is now a very valued member of the team and hoping to complete her qualification by the summer this year.
Sydney said: " Being asked to work full time as an apprentice has really helped me grow in confidence. I have learnt lots of customer service skills and how to create a positive customer experience. When I left school I didn't know what I wanted to do, so when this opportunity came up I was really happy to accept as I knew I could learn, gain experience and earn at the same time.
"Not everyone wants to go into further education which is why apprenticeships are a great starting point. I'm currently doing my apprenticeship through MyLife and at the end of this month I should (fingers crossed) of passed and be qualified as a Customers Service Practitioner Level 2. I can't wait to further my career with Sam Chivers Estate Agents. "
Tracey said: "Sydney's journey to this point has been very beneficial to both Sam Chivers Estate Agents and her own development. We would encourage more business to offer Apprenticeship Schemes. "
To contact Sam Chivers click HERE :the Sam Chivers site
Or call them on 01761 411020.