Foodbank October needs list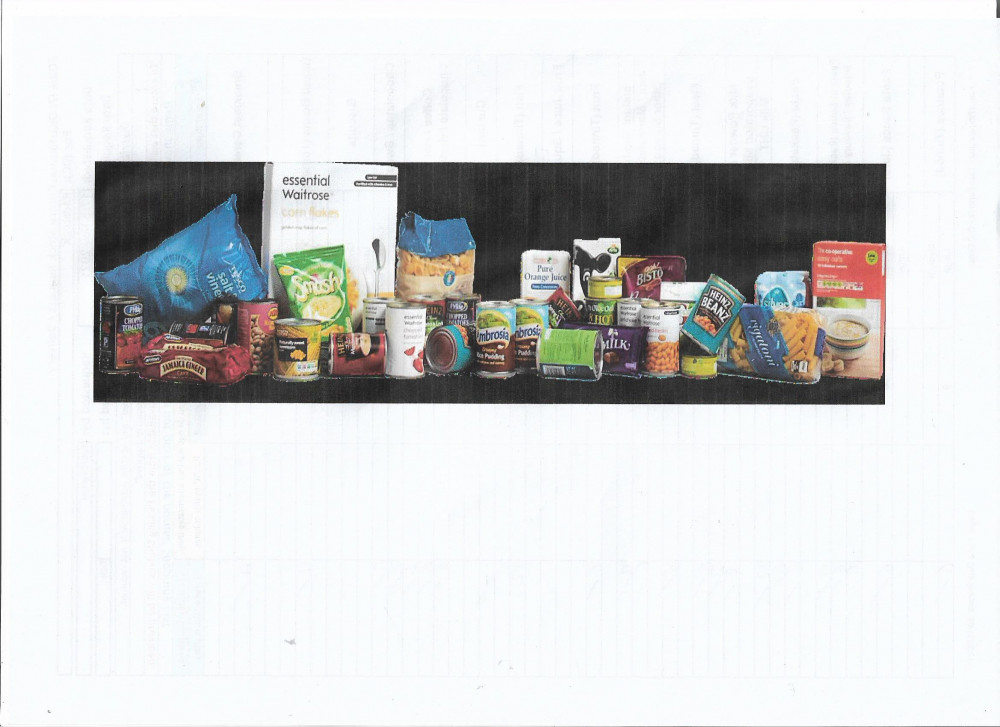 The following foodbank requirements for October are in the order of need, food items and non-food items. Please choose items from the list only. Thank you.
Meat soup Macaroni cheese Milk powder Instant mash Fruit juice Corned beef Coffee Sponge Puddings
Spaghetti (tinned) Sweets and chocolate Hot chocolate
Deodorants Cleaning products Washing-up liquid Shaving products Kitchen roll Tin openers Carrier bags
Very many thanks for your ongoing support and generosity.