Also spotted in the river in Midsomer Norton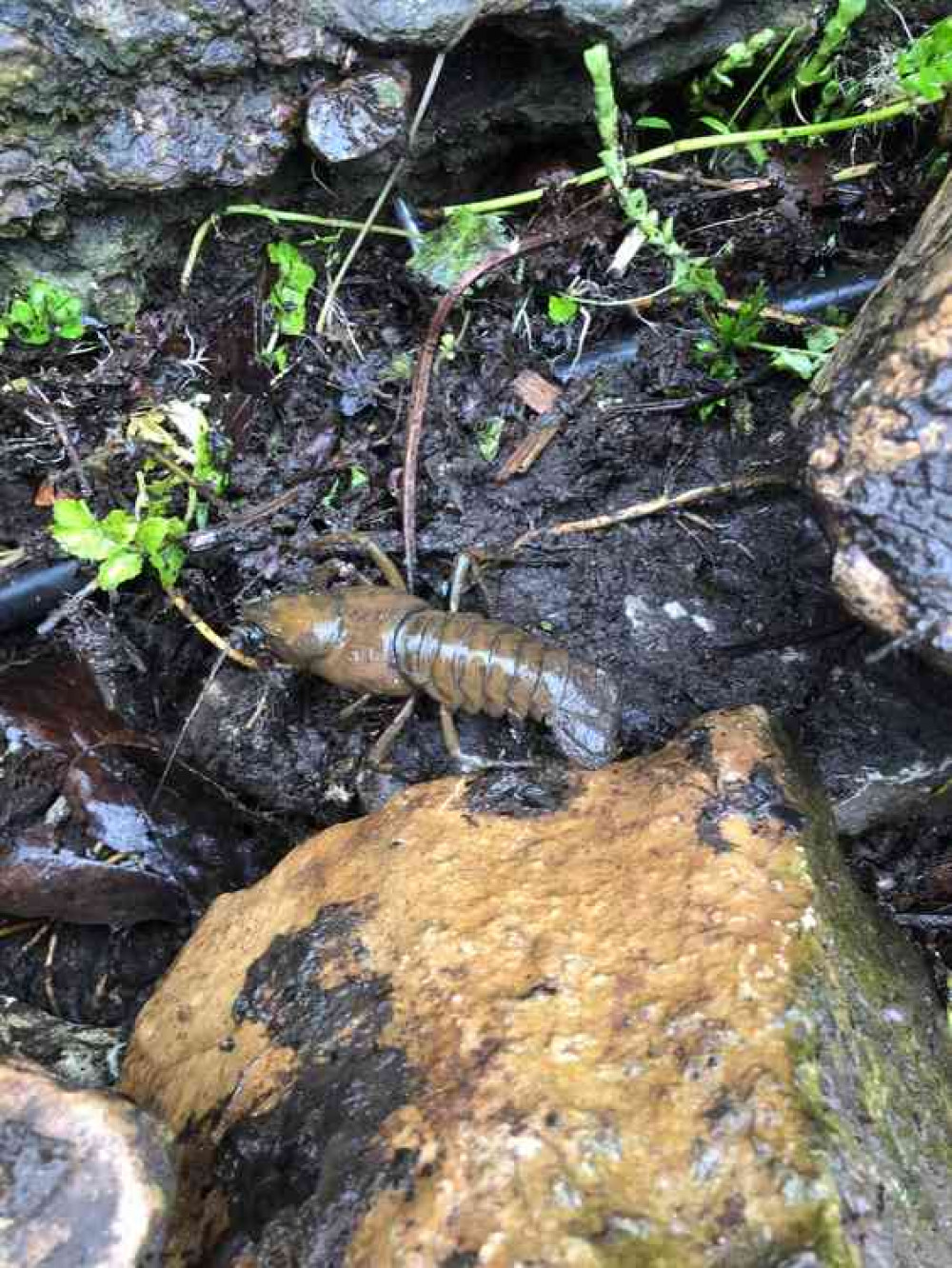 This photo taken yesterday
Perhaps the river is not such a polluted area?
Residents in Midsomer Norton will be interested to know what kind of wildlife is in the river through the door.
This photo was taken yesterday by the contractors who have been clearing and replanting the River Somer.
The crayfish is being heralded as a sign that the river is not as polluted as some residents have been complaining about.
It is reportedly only found in "fresh water, living only in unpolluted streams, rivers, and lakes."
The River Somer is undergoing a big £9,000 overhaul.
For details on what is happening push the red button below.