Midsomer Norton Breakfast Briefing January 23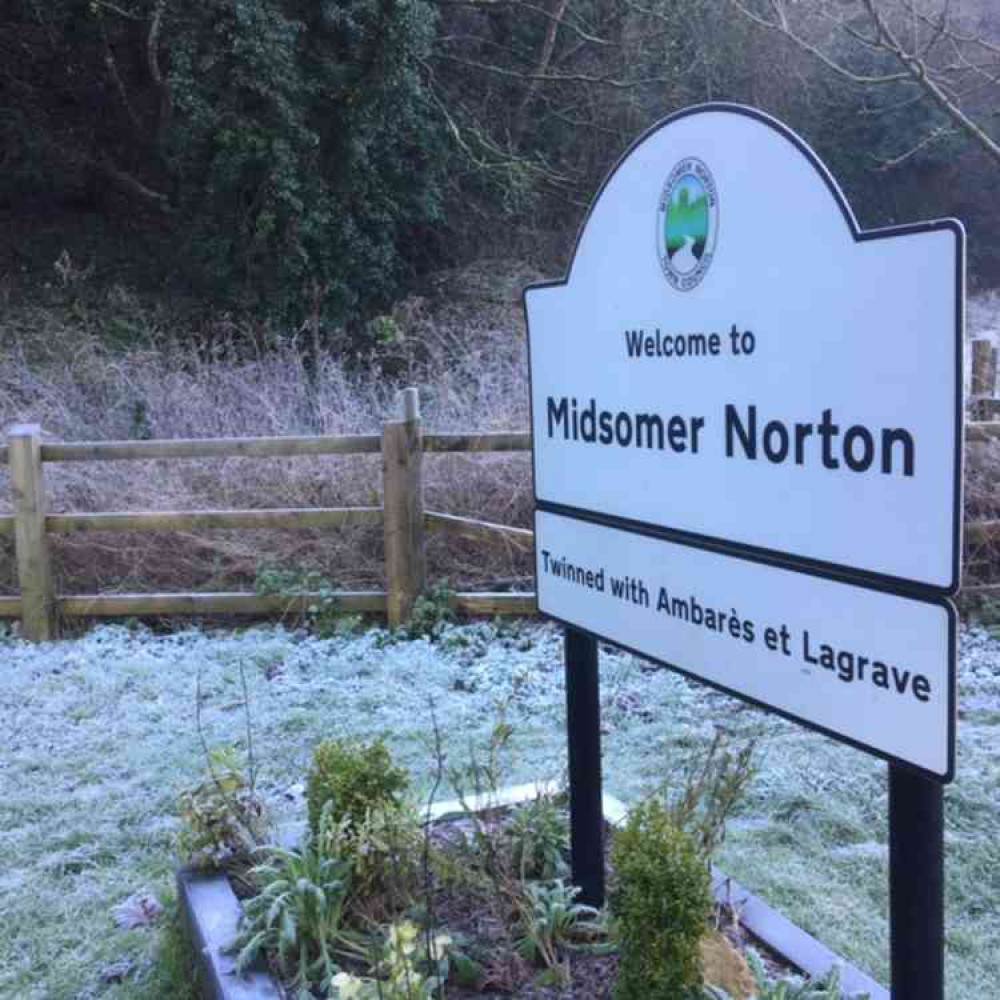 MIDSOMER NORTON BRIEFING: Thursday January 23 2020
TODAY'S MIDSOMER NORTON:
Sunrise 08:00 Sunset16:44
Weather: Mainly cloudy and rather misty at first. Occasional bright spells will develop as the day unfolds. Most places will stay dry, but patchy drizzle is possible. Winds will remain light.
TODAY'S MOBILE SPEED CAMERA LOCATIONS AROUND MIDSOMER NORTON:
A362, Farrington Gurney (30mph)
Chilcompton Road, Midsomer Norton (30mph)
B3355 Silver Street, Midsomer Norton (30mph)
Information supplied by Avon and Somerset Police.Please note that mobile enforcement may still take place at other locations within Bath and North East Somerset. EVENTS IN AND AROUND MIDSOMER NORTON:
It is the local and regular networking event for traders from 19:00 at the Palladium. Just turn up wearing something yellow. That's it.
For more What's On in and around Midsomer Norton click on the red button below. FILMS ON TODAY IN THE LITTLE THEATRE IN BATH: 1917
10:30,13:00, 15:30, 18:10, 20:45
Showtimes for Little Women
11:00, 14:00, 17:00
Showtimes for The Man Who Killed Don Quixote
20:00
MIDSOMER NORTON SUPERMARKET OPENING TIMES:
CO-OP: (Fosseway): 7am-10pm
CO-OP: (Westfield): 7am-9pm
LIDL: 8am-9pm
McCOLL'S: 7am-8pm
SAINSBURY'S: 8am-8pm
SPAR: Open 24 hours
TESCO: 6am-12 am
LLOYDS (pharmacy on the High Street) : 8:30 am until 6pm.
THOUGHT FOR THE DAY:
We ourselves feel that what we are doing is just a drop in the ocean. But the ocean would be less because of that missing drop.
Mother Teresa.