Wildlife in the River Somer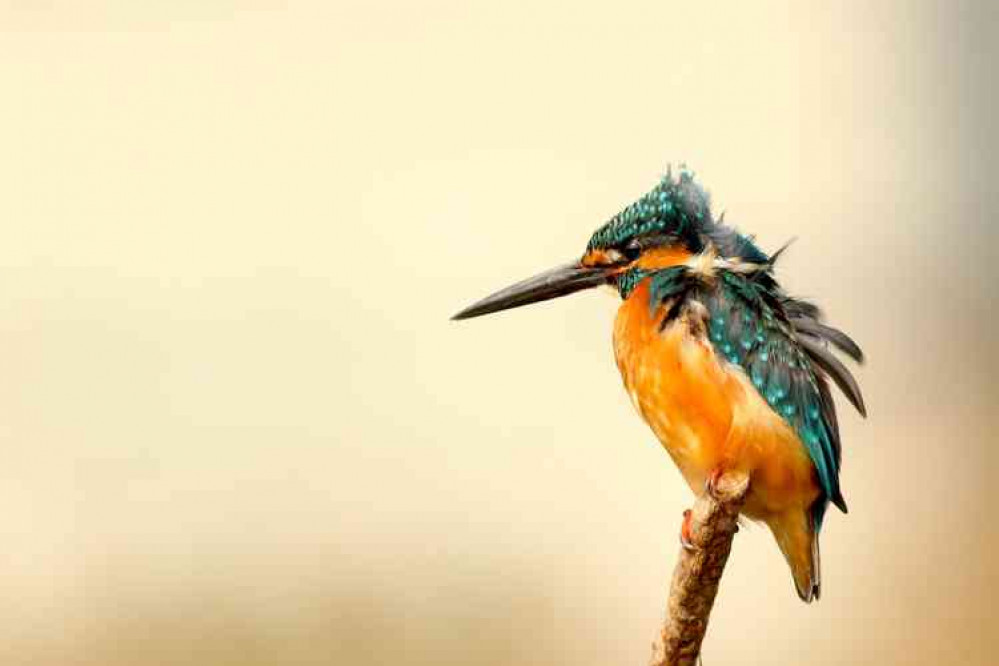 A kingfisher has been spotted in the river in Midsomer Norton. Photo by Boris Smokrovic on Unsplash
Work in the river on the High Street in Midsomer Norton is coming along nicely.
Today it was reported that a kingfisher is making a appearance and there are crayfish in the river. The contractors have received lots of good feedback.
The river came up at the first Midsomer Norton Town Council Surgery which was in the Beauchamp Room in the Town Hall on Saturday 4th January, between 9am and 10 am, with several residents and business owners attending. The Councillors there to help and assist were Mayor Michael Evans and Councillors Brian Lawrence and Mike Moxham.
The issues raised ranged from a problem with rats, street lighting, potholes and the river, to the amount of cigarette ends and mess being left on the ground outside of the local Wetherspoons. Where they were able to, the Councillors gave their advice and recommendations. For more involved issues, office staff were able to point residents in the right direction of where to get the help they needed, for example, Bath and North East Somerset Council or the Land Registry.
With regards to the issues concerning Wetherspoons, the Town Clerk has approached them. This has resulted in the local business owners who attended the Surgery, being invited to meet with management on Thursday 23rd January 2020, hopefully with a view to resolving the issues that they raised.
Following on from the success of January's Surgery, the next Surgery will take place in the same location on Monday 3rd February 2020 between 6pm and 7pm, immediately preceding the next Full Council meeting which will start at 7pm. Deputy Mayor Steve Plumley will be in attendance, along with Councillors John Baker, Sue Graham and Gordon Mackay.