Nominations are invited for Westfield's Inspirational Citizen Award 2020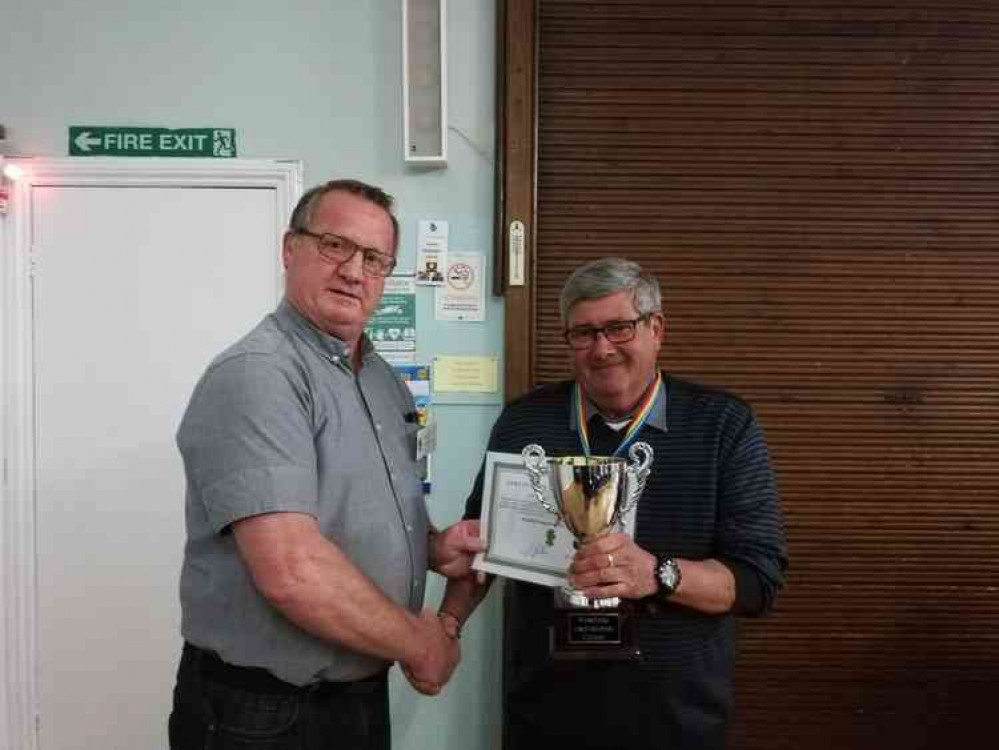 Inspirational Citizen 2019, Martin Bates receiving his award from Cllr Geoff Fuller, Chair of Westfield Parish Council
Now in it's third year, nominations are invited for the Westfield Inspirational Citizen Award.
Last year saw Martin Bates, Chairman of the Westfield Allotment and Garden Society (WAGS), receive the award for his tireless work over many years in making sure the allotments are accessible to all residents of Westfield, supporting Westfield Fun Day, Britain in Bloom and WAGS' own open day in the summer and always being on hand to offer support and advice.
This year it could be someone who helps their neighbours to clear their gardens or do their shopping, or keeps a small patch of Westfield clear of rubbish or overgrowth, or helps out with community groups.
If you know someone who has made a significant contribution to the community of Westfield, then please let the Parish Council know on 01761 410669 or by email: [email protected] or by visiting the website: www.westfieldparishcouncil.co.uk. The Parish Council would love to hear from you and to give this award to a deserving recipient.
The closing date for nominations is Friday 28th February and the award will be given at the Annual Parish meeting on the evening of Tuesday 24th March.