New fund launched to support creative and active travel projects in the Somer Valley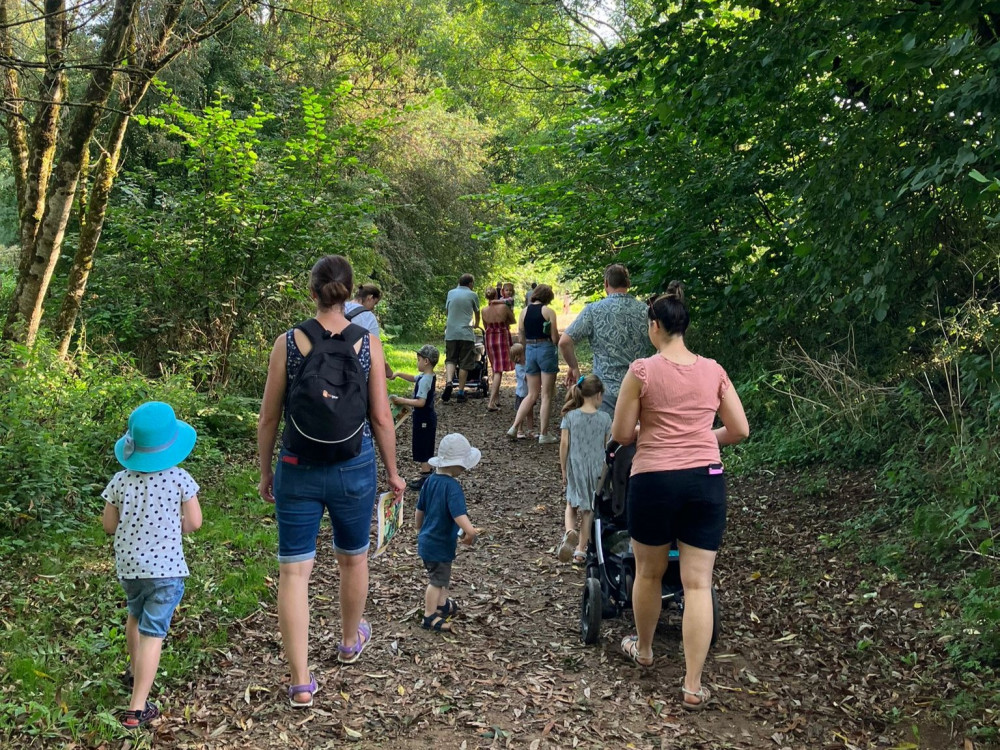 Get out, get active is the message
A new fund to provide residents in the Somer Valley with more opportunities to boost their physical and mental wellbeing has opened for applications on September 18.
The Willson Grant is a £115,000 scheme to support individuals, community groups and organisations to provide free active travel, creative, sustainable and cultural projects in the Somer Valley.
Projects must either encourage walking, cycling and wheeling in the Somer Valley area and/or support good mental health through use of arts, culture or green events and activities. All projects funded must be free for people to access.
Grants for small projects up to £1,000 and larger projects up to £7,000 are available for projects in the Somer Valley, and including Radstock, Westfield, Midsomer Norton, Paulton, Timsbury and Peasedown St John. Organisations currently funded by the Active Way are not eligible.
Ideas for projects could include improving local cycle networks and community paths, outdoor cultural events, workshops to support people with their wellbeing, and physical theatre and dance groups.
The Willson Grant is part of The Active Way, an Active Travel Social Prescribing pilot to promote increased levels of physical activity in the Somer Valley area to improve people's health and wellbeing. This is led by Bath & North East Somerset Council and funded through Active Travel England and the West of England Combined Authority, with Bath Spa University partnering on delivering the Willson Grant Fund.
The Willson Grant has been named in tribute to Jenny Willson, a Bath & North East Somerset Council employee who sadly passed away this year. Jenny was known for her leadership in promoting health and wellbeing initiatives within the community and was instrumental in the development of the successful bid for national funding for The Active Way.
Applications to the Willson Grant can be made here from 9.00am on September 18 until 12.00pm on October 16. FAQs and budget forms are available by emailing [email protected]
Councillor Sarah Warren, deputy Leader and cabinet member for Climate Emergency and Sustainable Travel, said: "Through the Willson Grant, which has been named in honour of our colleague Jenny who worked hard to improve the health and wellbeing of people in Bath and North East Somerset, we hope to build a legacy that gives people more opportunities to become active. The funding will also encourage the community to follow creative pursuits and learn about local culture and heritage. These opportunities will support the Active Way programme by building people's confidence, motivation, knowledge and skills to become more active throughout the rest of their lives.
"We especially welcome applications from individuals or organisations wanting to engage young people, people with disabilities and those needing support with their mental health and wellbeing. There will be training and support available to help the projects have as much impact as possible in the longer-term."
Metro Mayor Dan Norris said: "This is a brilliant opportunity for local people themselves, who know their communities best, to think up ways to get more people in their areas walking and cycling as well as helping them get creative. I'm proud funding from my Mayoral Combined Authority is supporting the Willson Grant.
"So whether it's improving a community path in your area, holding a cycle workshop, or putting on an outdoor play, do come forward and help create solutions to help boost physical and mental health and, crucially, that will work for your own area.
"This is another step along the path as we take the action necessary to try to reach our really ambitious West of England net-zero target and continue backing the projects bringing pride to our area.
Ruby Sant from Bath Spa University said: "We are excited about the funding, business development and training opportunities for community minded individuals, small organisations and freelancers, and the chance to link together outdoor work with our arts and culture strategy for Bath and North East Somerset."
A launch event and 'Ideas Lab' will take place on Saturday, September 23 at the Hope House Surgery, Radstock, between 2 and 4 pm. Individuals with promising ideas will be able to partner with community groups, or other small organisations, to seek support to get their projects off the ground. Projects can last up to two years.
Applicants can also get support via a drop-in service at Hope House Surgery, on Monday, October 2 and Saturday, October 7 between 2pm and 4pm.
Projects must meet some of the following objectives:
Active Travel
Support people to get active.
Increase active travel in the area
Build community assets that benefit residents beyond the funding period.
Contribute to knowledge about what works and what doesn't work in increasing mobility through active travel.
Arts and Culture
Increase access to the arts, specifically support for people who currently have little access to arts and Culture.
Develop new community groups that support good mental health through delivering creative activities.
Support young women to access arts, culture and activities such as dance, performance and circus skills.