Planning news in and around Midsomer Norton and news of a significant tree in Paulton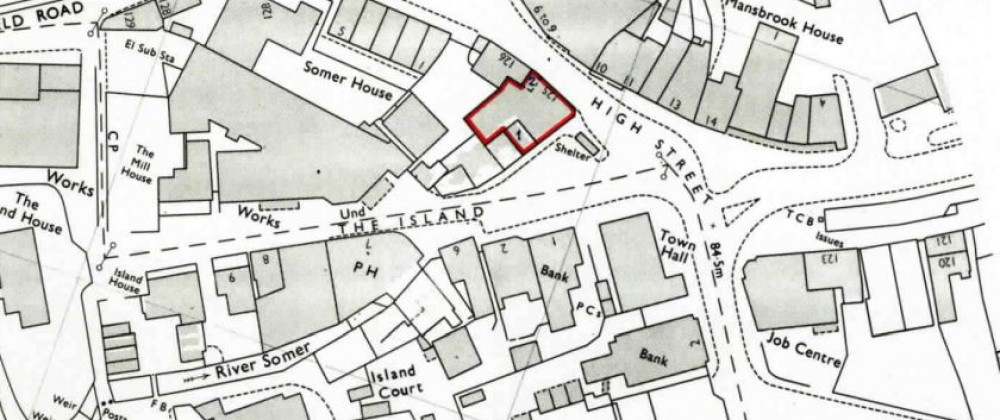 An extract from the planning application showing the location of the Midsomer Norton address
Planning news in and around Midsomer Norton this week :
Number 12 Milton Road, in Westfield, under 22/01600/COND an application is in to discharge condition 5 of application 19/01114/FUL (That is to build a two storey, three bed dwelling attached to existing property).
Over in Radstock an application is in to build a three bedroomed home at 14 Springfield Buildings .
This is a resubmission and under ref: 22/02364/FUL there are details on building an associated amenity space, refuse and recycling storage and parking, to follow demolition of existing boundary wall .
In Wellow, the Old Orchard on the High Street 22/02351/TCA has posted an application to fell a Conifer tree.
The homeowners of 11 Green Lane, in Hinton Charterhouse, under 22/02363/NMA have put in their application for a non-material amendment to application 21/03618/FUL. That is the building of a rear single and one and a half storey extension at the property.
In Hinton Blewett, Left Hand Cottage , on Lower Road, has put in a planning application to build a single storey rear extension. Details under 22/02376/CLPU
Planning decisions made this week by B&NES include:
Plans for the removal of condition 2 of application 01/01671/FUL (change of use from retail to housing advice centre and external alterations to form disabled access) at 125 High Street, in Midsomer Norton have been permitted. The application has the support of Midsomer Norton Town Council.
Permitted, the change to internal layout, dormer and new lift, of that approved under planning application 20/03381/FUL and listed building consent 20/03266/LBA on Manor Farm House Nursing Home , Church Street, in Radstock.
Permitted, an application to build a single storey and first floor rear extension, at 7 Eckweek Lane, in Peasedown St John
Planners have ruled as lawful an application to build a 4m rear extension at 80 Bristol Road, in Radstock
They have given a split decision on plans for tree works at the Old Vicarage, on Church Street, in Paulton. Planners have refused consent for thinning the Horse Chestnut on the property, recording that the tree is a significant individual and is considered to remain worthy of protection being readily visible within Paulton Conservation Area from the adjacent Memorial Park and the public right of way.
They have given consent to lift a crown of a Beech tree by 2 metres on the same site.
An application to remove an unregistered caravan next to the Old Chapel, Withy Mills, in Paulton pending the building of a detached 3 bedroom dwelling and garage has been withdrawn.