Planning news in and around Midsomer Norton - it's a battery storage issue and will expansion go ahead at Old Mills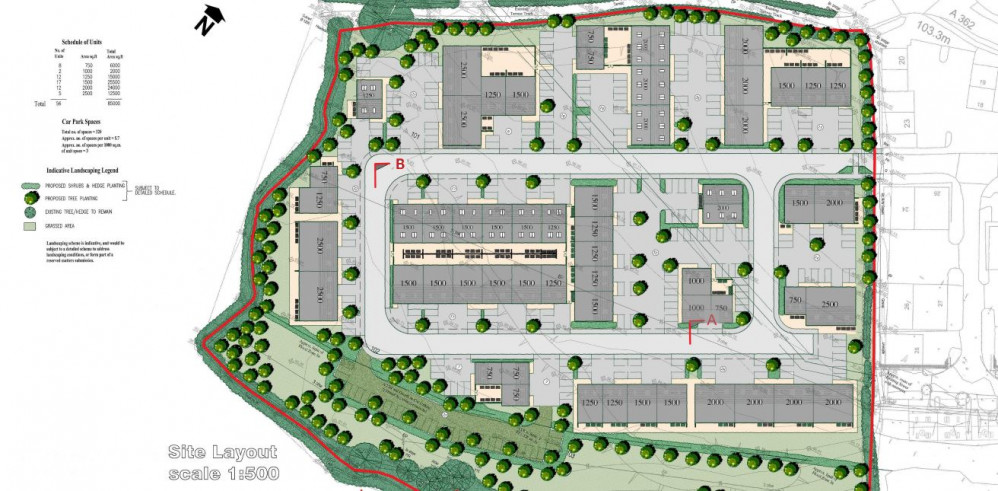 Could local wildlife scupper these plans in Paulton ?
Planning news in and around Midsomer Norton this week includes;
Somerton House Surgery, at 79A North Road, Midsomer Norton, (under ref 22/01806/FUL) has applied to build first floor extension, to provide additional office space.
Over in Peasedown, the Camerton And Peasedown Croquet Club on Whitebrook Lane, have applied to replace the existing wooden club house with new, more sustainable, structured club house (amendment to application 20/03162/FUL). Under Planning Portal Reference Number PP-11221451, the club says that the timber club house is rotting, but this is a re-application. Planning had been submitted and approved for use of recycled classroom, but funding and Covid forced the club to downsize and replace existing shed with larger shed covering the existing building and an old outbuilding footprint.
Over in Paulton, the Old Vicarage, on Church Street, has put in an application to lift the crown on a Beech tree by 2m to clear service wires. And to thin the crown of Horse Chestnut (22/01838/TPO
Also in Paulton, an application has been put in for some more industrial units, small scale on land off Langley's Lane, Under 22/00881/OUT there are details about the units, and plans for access, which will become an extension to the existing Old Mills development. The site is bounded by hedgerows to the north, south, east and west, with the Wellow Brook running along the southern and western boundaries. In the application it is admitted that the redevelopment for industrial uses would bring localised increases in traffic demand on the western side of Midsomer Norton. There is also a nature report saying the land, currently unploughed does contain a large main badger sett and there is also some evidence that the watercourses along the boundary of the site are used by an otter.
In planning decisions made by B&NES this week:
No objection to plans for 38 Waterloo Road, in Radstock, which applied to cut a limb off an Ash tree which is failing, and to reduce the crown of the tree. Details under 22/01786/TC5
Over in Shoscombe, an application to build four homes on land and buildings West of St Julians Farm, St Julian's Road, in Shoscombe has been granted Prior Approval for change of use from agricultural buildings into four dwellings (Use Class C3). Within the Highways response to this application it was revealed that there is a long planning history associated with the farm. The site has been subject to several previous applications and twice previously planning has been refused.
An application by Midsomer Norton Power Generation Plant, on Midsomer Enterprise Park for Variation of conditions 2, 3, 7 & 8 of application 21/03281/FUL (Erection of storage containers, support infrastructure and security fence for Battery Energy Storage facility) has been permitted. The site was previously granted planning permission in September 2021. Work on the site is being restricted from 08:00 – 18:00 Monday-Friday and 08:00-13:00 on a Saturday.
And an application for a single storey side extension at 25 Berkeley Avenue, Midsomer Norton, has been permitted.