UP CLOSE : From floor to ceiling and every possible bathroom combination in between - the local Midsomer Norton company making buying a bathroom a real time to relax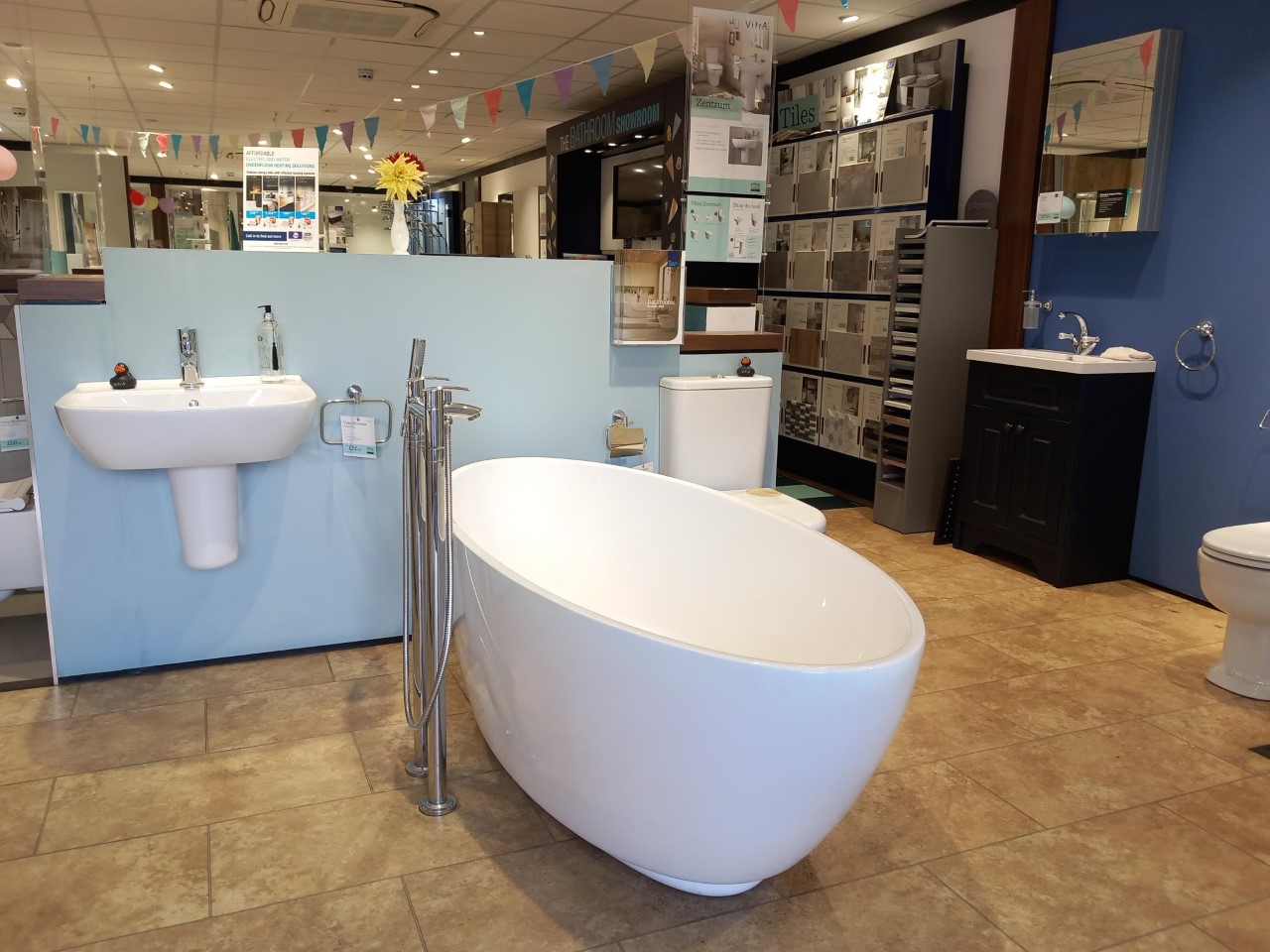 A bathroom with a wow factor - see for yourself at The Bathroom Showroom in Midsomer Norton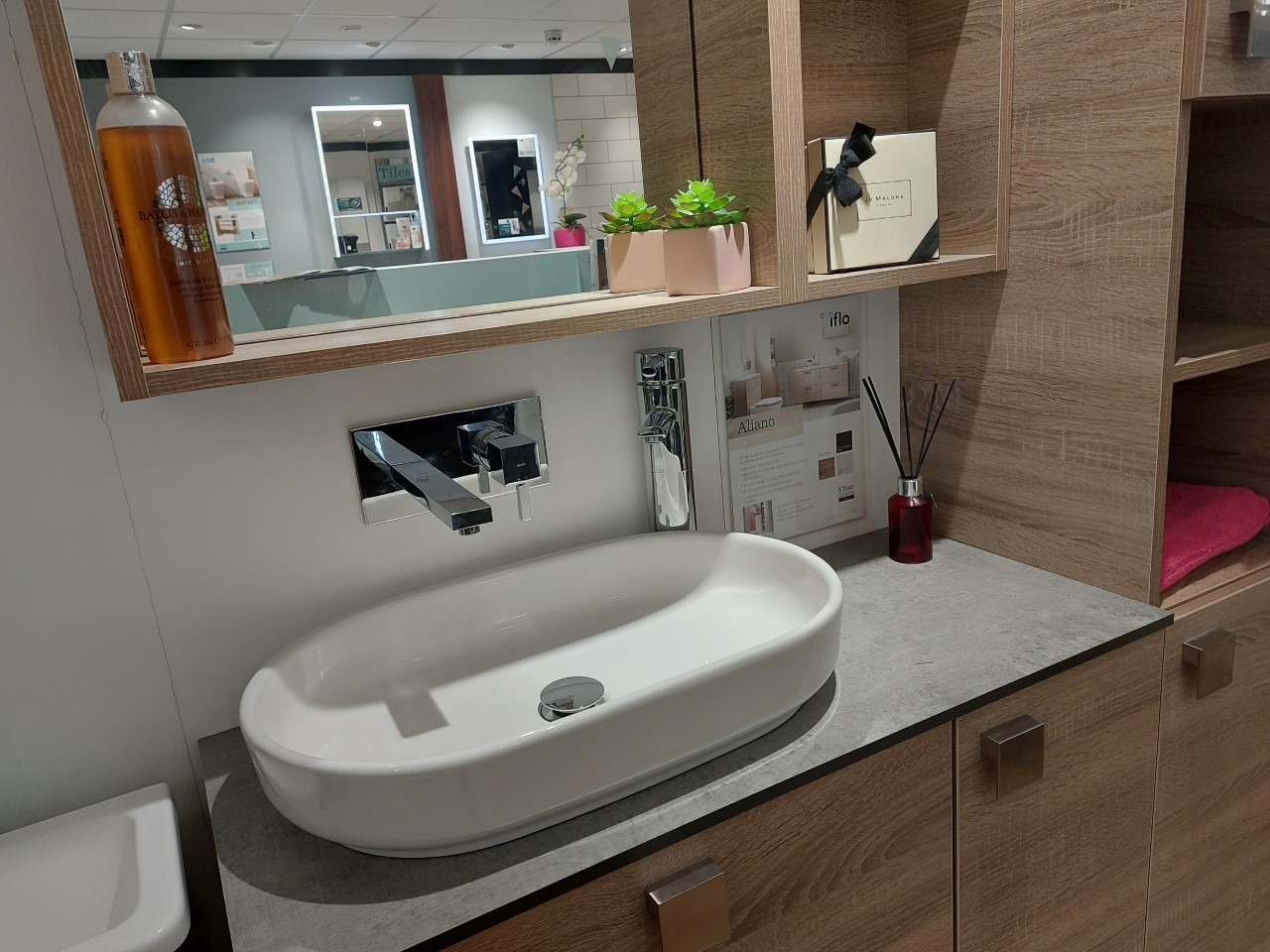 Having lots of storage space is a must have for bathroom lovers who visit The Bathroom Showroom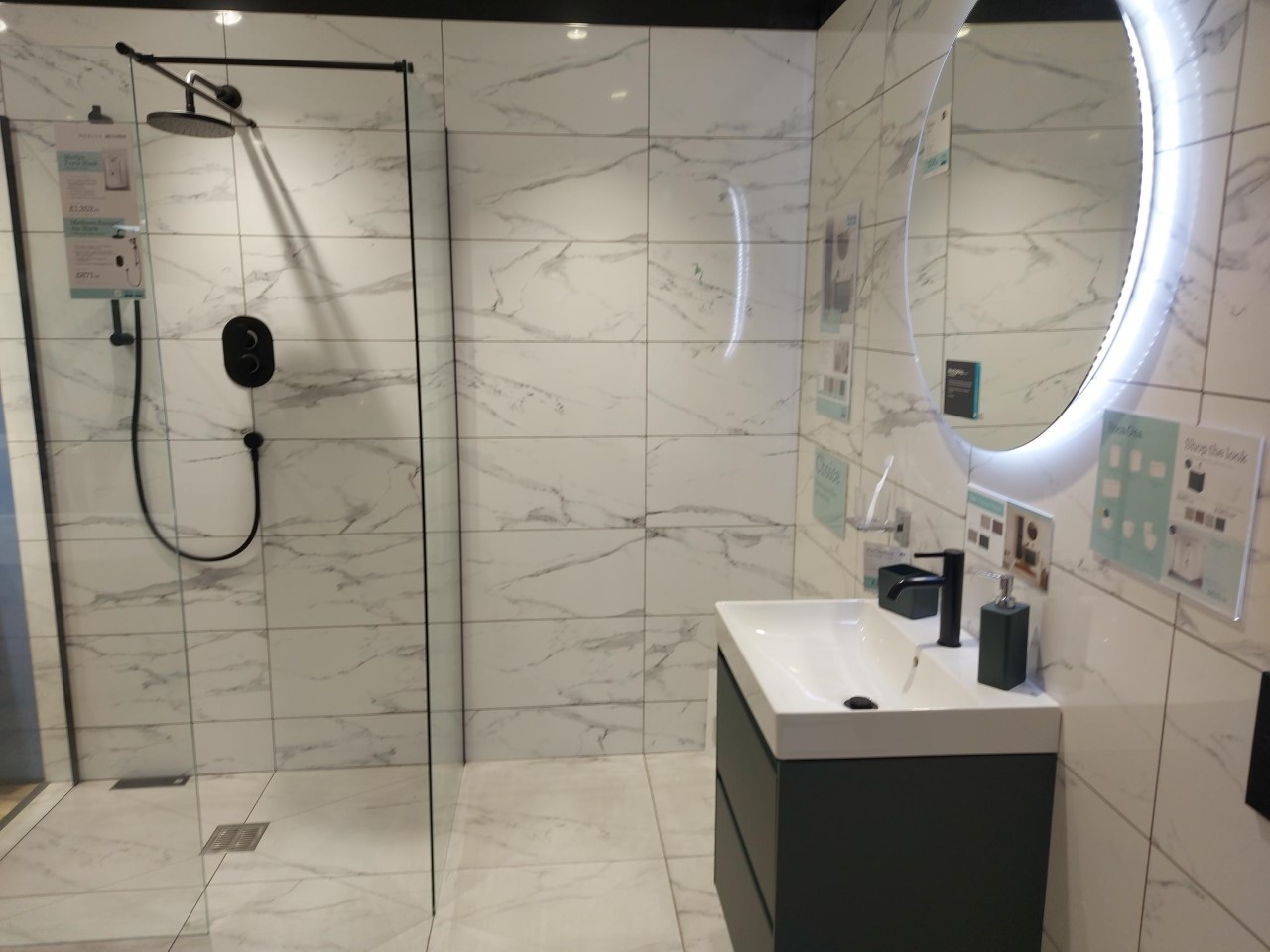 A walk in shower can be practical and fashionable - you can walk in at The Bathroom Showroom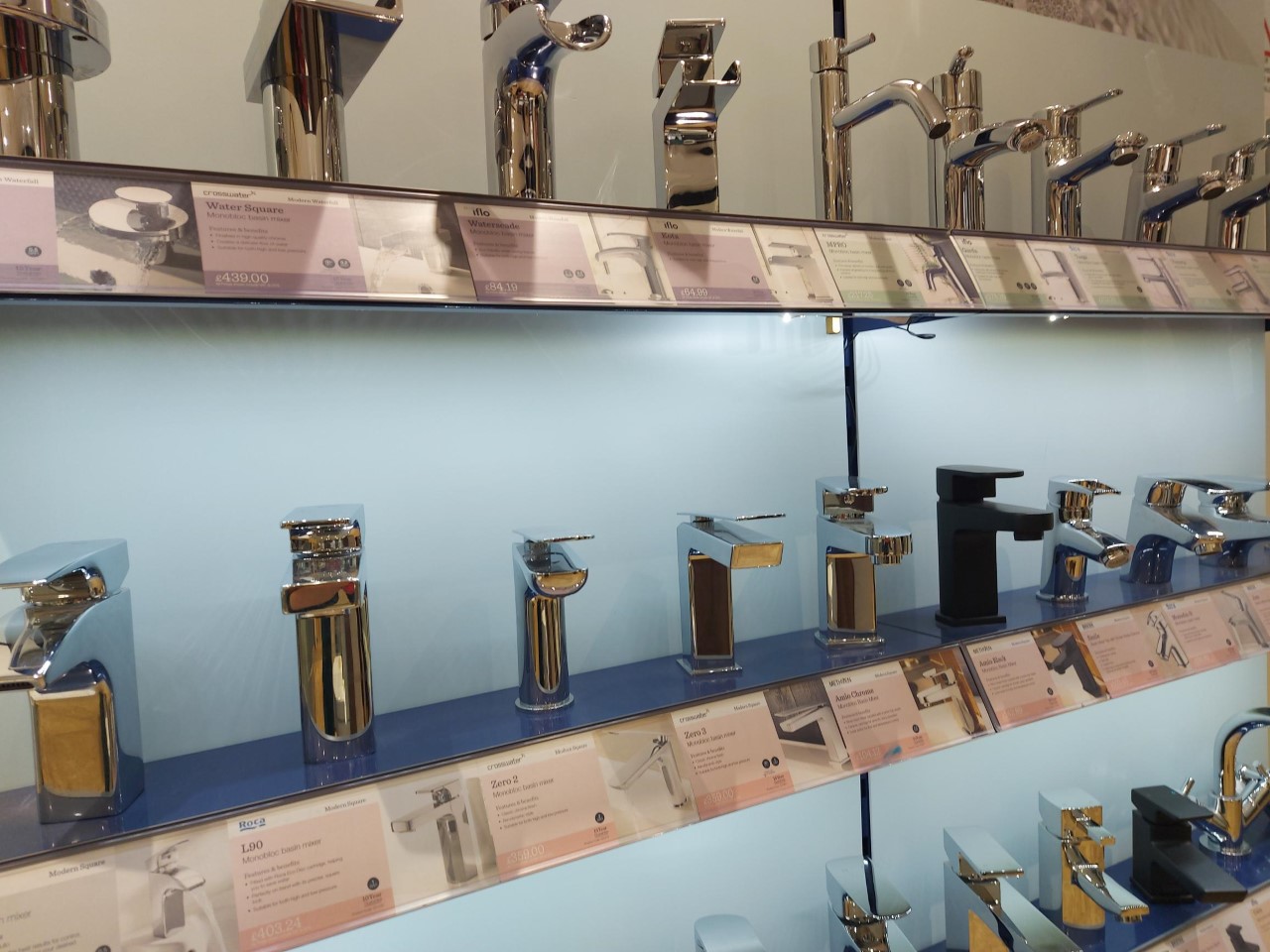 For every taste for every budget - so many taps on offer at The Bathroom Showroom
Making your bathroom perfect - for you - can be hugely stressful. So to have a local company on hand to do all the hard work, and provide a fitting plan to what you can actually get into your bathroom, is a huge bonus.
The Bathroom Showroom within City Plumbing Supplies on the edge of Midsomer Norton, has everything covered for your bathroom needs, from floor tiles to shower heads and they stock all the brands, from the big names to the smaller prestige companies. AND staff will help you with design, delivery, fitting and a fuss- free replacement if things are not as they should be.
Nub News went along to the showroom to see something the bathroom internet companies can never measure up to.
We spoke to Showroom Manager, Jane Scarth, who has been on hand to help customers make the right choices for close to nine years.
We are Norton's Best Kept Secret
" We stock all the major brands, we help you design your room, we can liaise with your bathroom fitters, and deliver to your door AND if something doesn't work, we are here, a physical place where you can come to. Still customers seem surprised we are here," Jane tells us.
They have a huge showroom, extensive ranges of everything from taps to fitted sinks, all alongside a trade counter . You will find City Plumbing Supplies, at Unit B, Old Mills, Paulton, BS39 7SW. But they work across a much bigger area - over to Bath and across the Mendips to Wells and beyond.
"We are one of the only big showrooms in the Norton area, but we supply across the whole of the west, and offer free delivery (within a range) and we have it all, " says Jane. "You can see what you are buying, see whether it suits your lifestyle and yes people can get in the bath to see if it fits " she laughs. " Things can seem very different on line."
All the big brands Roca, Ideal Standard, VitrA, Iflo, Be Modern, Crosswater ... everything from the latest water-saving shower heads from the Southern Hemisphere, through to standard ranges
What is the advantage of a showroom over the internet ?
" You can see it, you can feel it, you can see the exact size of it and I can create a special digital design based on your measurements so we can plan what you can get into your bathroom. (A service which is free of charge)
"Bathrooms are so important, they are a place of sanctuary, but they also need to be practical. So older customers they might want a low tray or a higher toilet seat, all touches to make things easier.
"Younger people with family can find a shower bath is best for them. There are lots of things to consider. When people look on line they don't think about these things, they order, send off and a few months down the line they think well this doesn't work, I cant get it into this very easily. "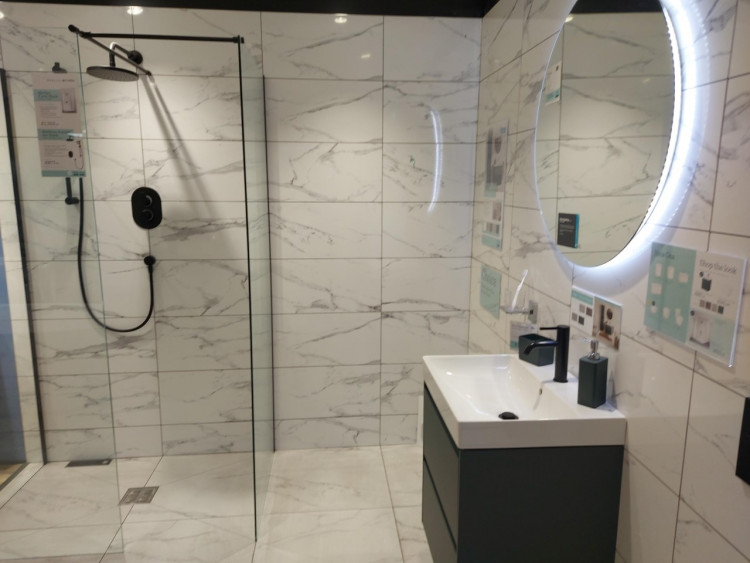 Try before you buy at The Bathroom Showroom which has so much on display
We can also find something in your price range
"Although the showroom is much larger than people realise, we are not fixed just to the stock on show - we can access all kinds of ranges and all kinds of price points." explains Jane. "We have samples of all colours too. The trend has been for grey tiles and furniture, this was the fashion for several years, not just in the bathroom but all through the house, but now we are finding customers like indigo blue - and forest green. But we can show you a whole range of colours, from pale pink to classics through to black taps, brushed metals.
" Some people want a WOW factor, and will spend ten thousand pounds on a bathroom... but it is an investment too because it will put money on your home."
A fit for YOU for your lifestyle
"We don't do the fitting but we have many recommended installers as contacts, and we have a trade counter too, so the professionals will also send their customers over to us,
" We will go out to your home too and measure locally. Installers welcome us because they know they are going to get a quality product and service and good delivery times, and they know should anything go wrong, we put it right and we put it right quickly - whereas you buy something online you never know when, or if, you might get a replacement piece."
What is the biggest mistake people make in the bathroom ?
"Trying to fit too much in," says Jane. " Some people will see something on Pinterest and say that's lovely I will have that, but it just doesn't fit into their life. My advice is always to start with the question of what do you want from your bathroom ? Sometimes price is not the issue and it is just what will work.
" Some people say they have to have a bath, other people are shower people, but what works across all ages. Young people can want a powerful walk-in shower with digital controls, older customers also welcome a shower, because it is easier to access.
"As for basins everybody wants storage. And taps - well people aren't really going for gold anymore, they tend to like chrome, brushed brass and black, or nickel, again you can have everything, we have a full range here in the show room, everything from something basic up to one costing £300.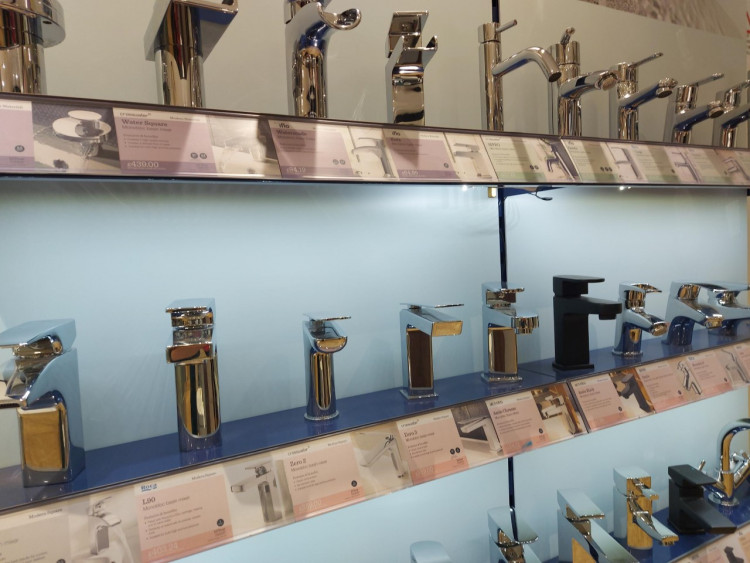 What you will not get from The Bathroom Showroom - any kind of stress
"We handle that for our customers," says Jane. " Come in, see what you like, sit in it, or on it, try it out and let us know if it suits you. We pride ourselves on being able to help everyone get their perfect bathroom. Come in and try us out."
City Plumbing with The Bathroom Showroom is open from 8 am until 5pm Monday to Friday and 8 am until noon on a Saturday.
The company delivers for free across the Somer Valley