Fosseway Golf Club win the Somerset Rose Bowl final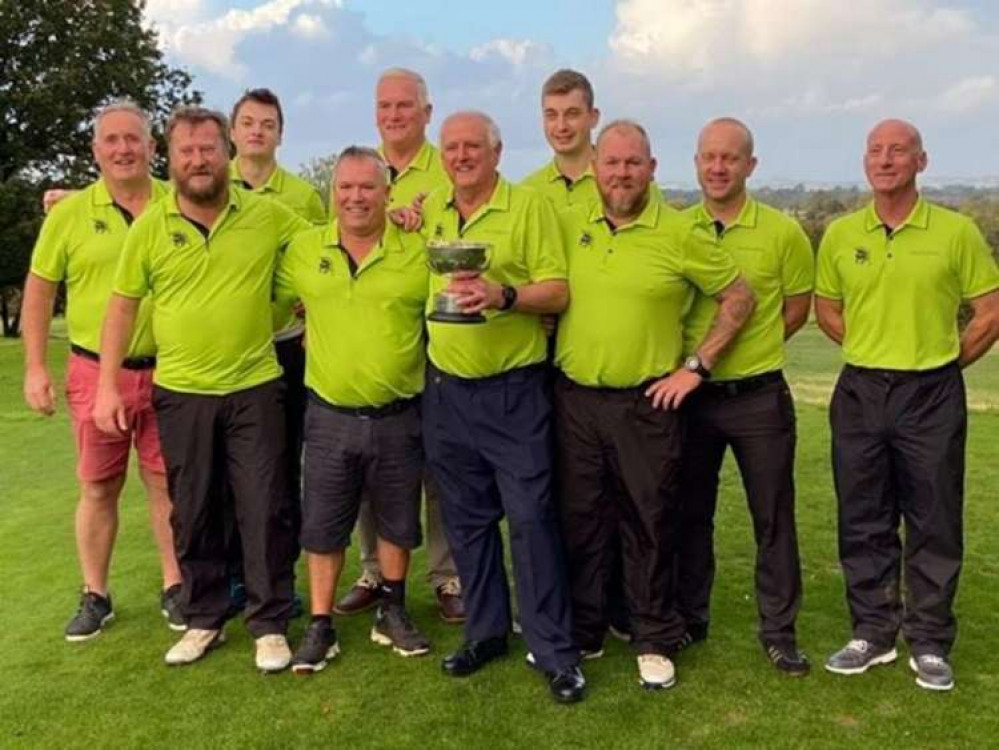 The winning Fosseway Golf Club team
Mendip Golf Club staged this year's Somerset Rose Bowl final, and Fosseway Golf Club ran out 3.5 to 1.5 winners over Isle of Wedmore.
Fosseway started well with Ben Josham and Chris Cozen winning 3 and 2. In the second match Isle of Wedmore levelled the game by beating the pairing of Gary Wilcox and Stephen Josham.
In the third game, the unbeaten pairing throughout the cup run of Malc Emery and Dave (Beef) Wellington triumphed 6 and 5.
With John Fuller and Roger Parfitt level in the last game, it was down to the fourth game of Dave Josham and Lee Britten. In a very tight match Lee drained a 20 foot putt on the 17th hole to win the game 2 and 1.
In this year's run, Fosseway defeated Mendip Spring, Bath, Oak Manor and Cricket St Thomas. Paul Rose and Kev Gill where the other playing members which helped the team get all the way to the final.