Previously unseen Renoir on display in Victoria Art Gallery in Bath
---
Victoria Art Gallery Bath
4th Jul 2022 - 25th Jul 2023
UNTIL Tuesday 25th July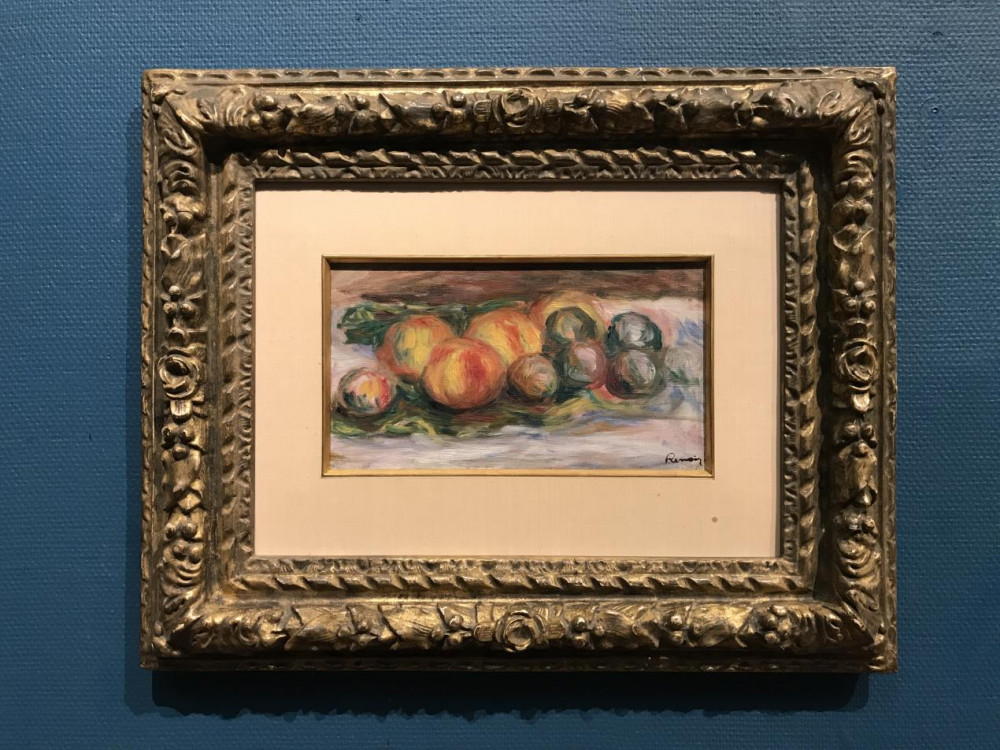 A work of art by the French Impressionist Pierre-Auguste Renoir, Pêches et Prunes (Peaches and Plums), is now on show at the Victoria Art Gallery in Bath. The painting is displayed in the Upper Gallery, which is free to visit.
Pêches et Prunes has been generously lent by a private collector who, after buying it last summer, decided that such a fantastic work of art should be on display in a public gallery, for as many people as possible to enjoy. The painting will stay at the Victoria Art Gallery for at least three years.
Pêches et Prunes has never previously been on public display. Although Renoir painted over 4,000 works, relatively few of them are in museums and galleries in the UK.
Kevin Guy, Leader of the Council, said: "This is a wonderful opportunity for our visitors to see an Impressionist painting by one of the world's most famous artists. The Upper Gallery is free for all to visit, and contains a wealth of treasures, including works by other well-known artists such as Thomas Gainsborough and Grayson Perry."
Pêches et Prunes is one of the last few works that Renoir painted. During the last months of his life Renoir was mostly bedridden. He painted several still lifes during this period, of fruit and flowers gathered from his garden. This painting shows fruits that would have been ripe at the end of the summer, a few months before his death in December 1919.
Notes to Editors
Add your Midsomer Norton event for FREE here!
Nub It